NASA Curiosity rover watches Mercury transit the sun
NASA tasked the Curiosity rover with watching Mercury transit the sun recently marking the first time Mercury has been imaged from Mars.
Published Wed, Jun 11 2014 9:03 AM CDT
|
Updated Tue, Nov 3 2020 12:16 PM CST
NASA's Curiosity rover is a workhorse that is still cruising around on the surface of Mars on its scientific quest to learn more about the red planet. While it's main mission is to learn about the possibility of life on Mars today or in the past, the rover is also doing other things for NASA too.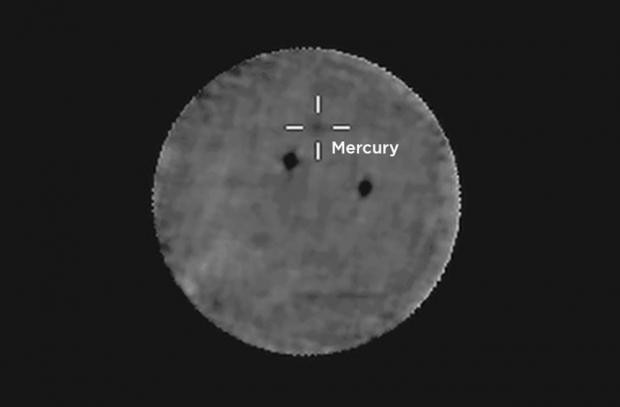 One of those other things was watching Mercury transit the sun. Mercury transiting the sun could only be seen from the surface of Mars, so NASA took the chance and watched the event. This marks the first time that any planet has been seen transiting the sun from another world.
NASA says that this was also the first time that Mercury has been observed from Mars. It's not exactly a clear image, but Mercury is the fuzzy dot that is circled in the image here. Considering this sort of image isn't what the camera on Curiosity was designed for, it's not that bad. Curiosity took the image seen here on June 3.
Related Tags