NTT DoCoMo shows off prototype portable SIM card
NTT DoCoMo prototype wireless SIM card will let users take their number and website login details with them to multiple devices.
Published Tue, Jun 10 2014 6:01 AM CDT
|
Updated Tue, Nov 3 2020 12:16 PM CST
SIM cards are the little chips inside smartphones and other devices that allow them to get onto a mobile network with a certain phone number, among other things. Some devices support two SIM cards natively allowing you to have two numbers on a single device. In Japan carrier NTT DoCoMo is working on a portable SIM card that may one day be wearable.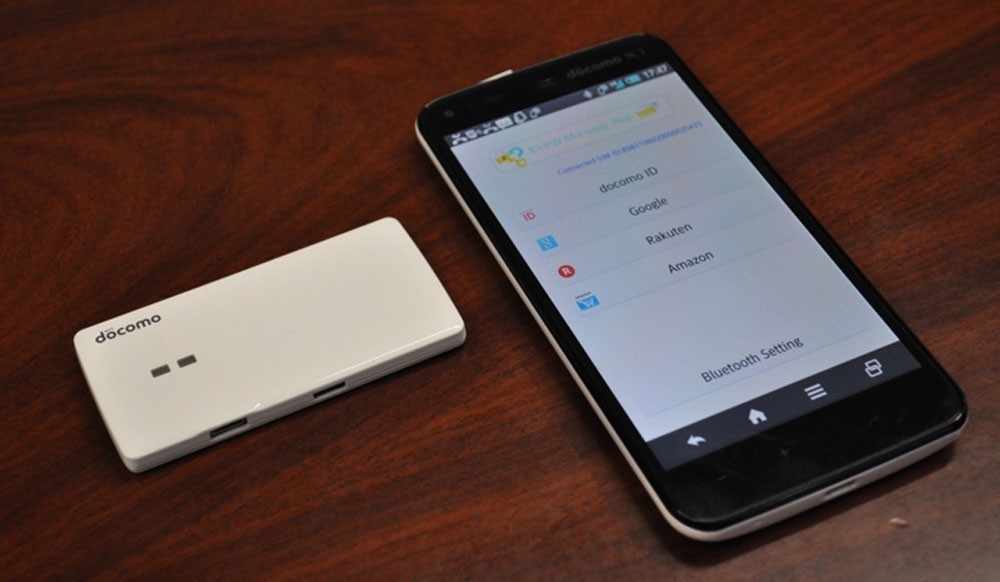 The idea behind the portable SIM card is that you could use one SIM for multiple devices or use two SIMs with devices that are not designed to hold two SIMs inside. The portable SIM prototype is inside the small white box seen in the image.
It is able to connect to your mobile device wirelessly via Bluetooth. The portable SIM will do more than allow you to have the same number on a bunch of devices. It can also let you take login details for sites like Google, Facebook, and Twitter with you to different devices. In the future rather than being in a white box DoCoMo hopes to integrate the SIM into some sort of wearable device like a bracelet.
Related Tags