PlayStation TV will launch in United States, Europe and Canada
The PlayStation TV from Sony will launch in the United States, Canada and Europe later this year, and consumers can expect to pay $99.
Published Tue, Jun 10 2014 11:00 AM CDT
|
Updated Tue, Nov 3 2020 12:16 PM CST
Sony has announced that its Vita TV will be renamed to the PlayStation TV for the United States, Canadian, and European markets, the company announced. The device will cost $99 and be available this fall. A $139 bundle that includes the PlayStation TV unit, DualShock 3, 8GB memory card, HDMI cable and "Lego Move: The Video Game" will also be available.
Gamers will also be able to stream PlayStation, PlayStation 2 and PlayStation 3 games through PlayStation Now using the device. However, PlayStation TV doesn't have 1080p support, and relies on 1080i and 720p video formats, which some potential consumers might find disappointing.
Unlike its previous battle against Microsoft, the Sony PlayStation 4 is out selling the Xbox One in the next-generation console war - and introducing the PlayStation TV in new markets should only help Sony. Sony outsold Nintendo for the first time in eight years, and is continually outselling the Xbox One worldwide.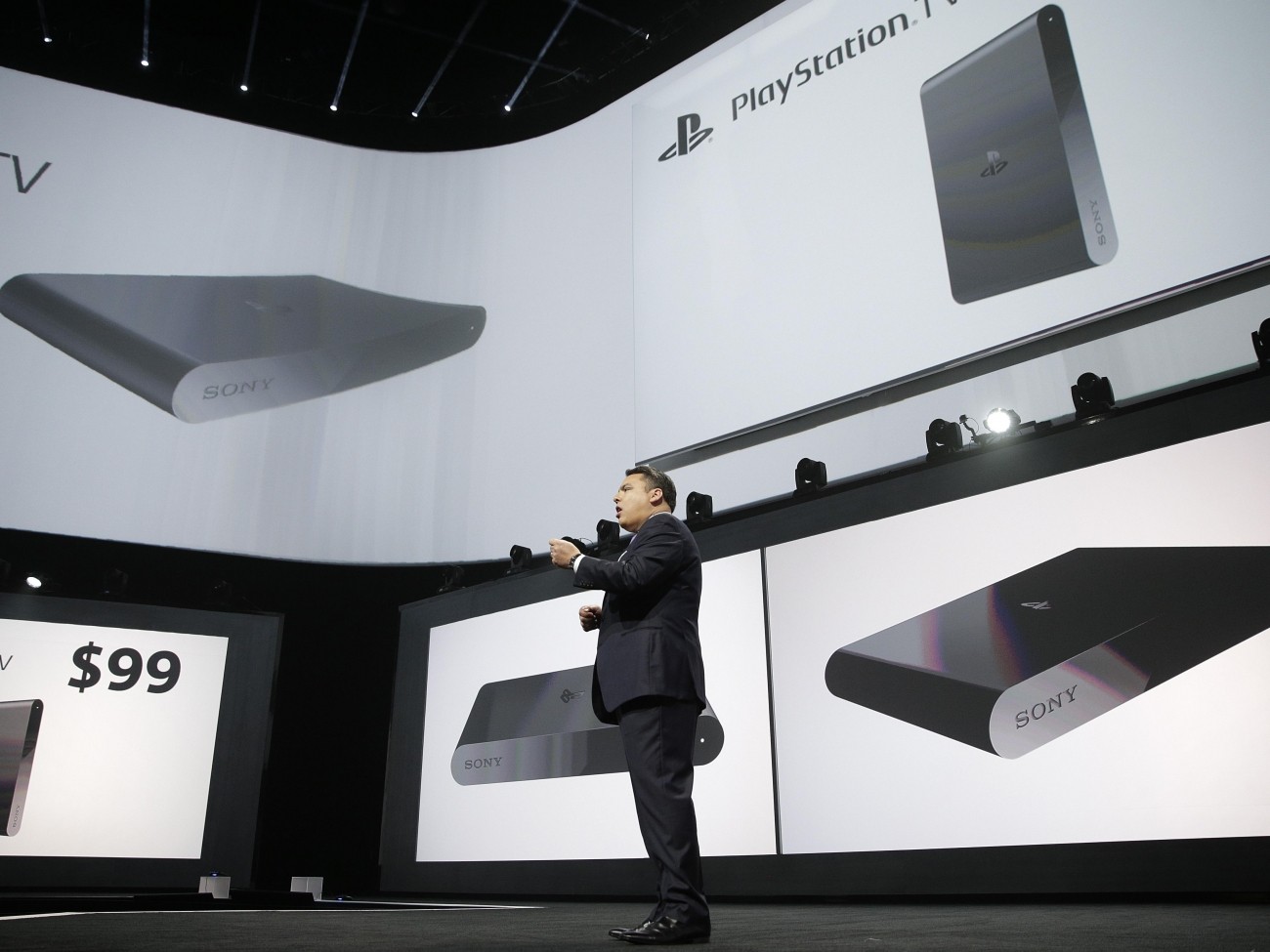 The popular Japanese electronics company abandoned the e-book business, sold off its TV unit, and shed its VAIO PC business all in 2014. The company's financials are still being battered, so success of the PlayStation line is critical.
Related Tags