Google Now gets an alarm to remind you to get off the bus
Google Now gets an update that will create alarms to remind you to get off the bus at the right stop if you fall asleep.
Published Mon, Jun 9 2014 12:08 PM CDT
|
Updated Tue, Nov 3 2020 12:16 PM CST
If you have ever fallen asleep on the bus or train and missed your stop, you know how bad that sucks. It can be especially bad if you miss your stop by a long way and have to figure out where you are so you can get back home. Google Now has been updated with a new feature that might help you not miss your stop.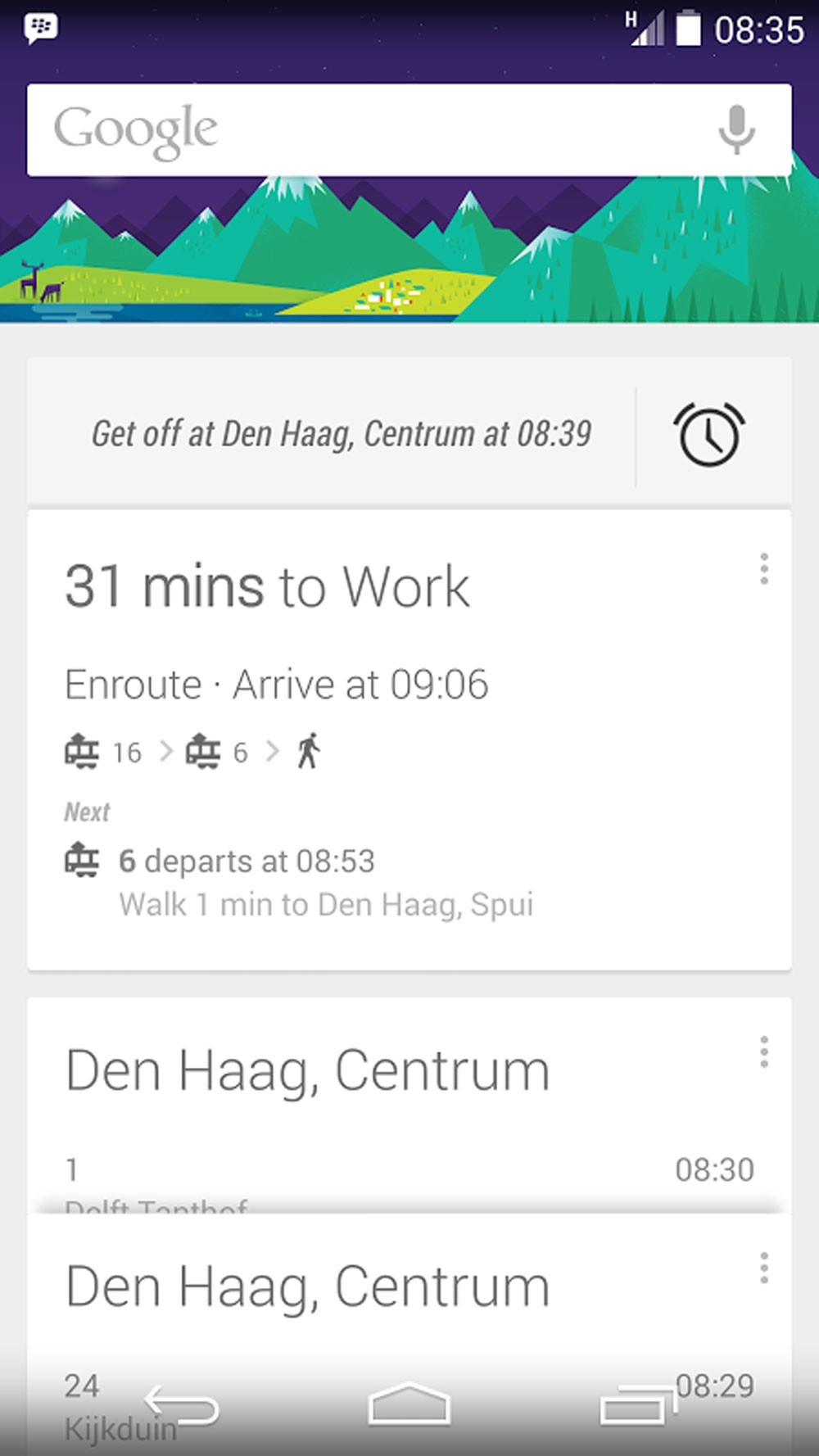 The new feature is an alarm that can go off to wake you if you fall asleep so you can get off the bus at your stop. The alarm feature knows where and when you should be getting off the bus or train, and will alarm and remind you when you get near the stop.
The feature apparently uses the normal Clock app to provide the alarm. Setting the alarm is as easy as tapping the option. It's unclear if the alarm feature is available everywhere public transportation is offered.
Related Tags