Sir Mix-A-Lot performs Baby Got Back with Orchestra
Fans of 80's rap music will remember Sir Mix-a-Lot and his anthem Baby Got Back, watch him perform it in front of a full orchestra.
Published Mon, Jun 9 2014 10:00 AM CDT
|
Updated Tue, Nov 3 2020 12:16 PM CST
One of the coolest videos I've seen in a long time has turned up on YouTube. The video has 80's rap sensation Sir Mix-A-Lot singing one of his biggest hits, Baby Got Back. Anyone alive in the 80's knows the song and has sung it in the car on more than one occasion.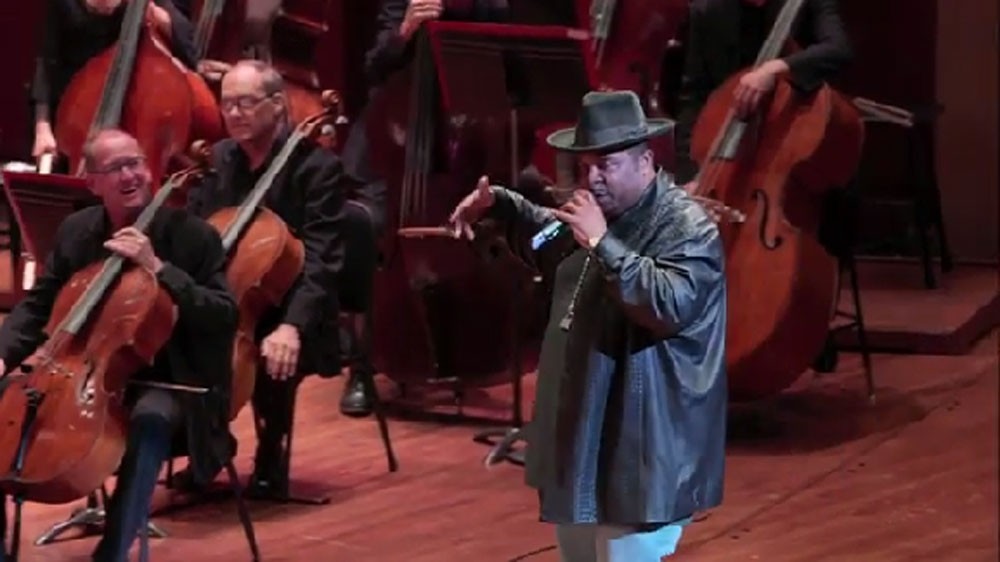 Mix-A-Lot was on hand at a location you might not think about a rapper being, in front of a full orchestra. He calls a bunch of ladies on stage, and then the music picks up and you know what's happening right away.
He performs the full song with the orchestra backing him and a gaggle of ladies dancing on stage. If this doesn't take you back to the 80's and your childhood, nothing will.
Related Tags