Sapphire show off 6 x 4K display wall at Computex, 49 million pixels
What do 6 x 4K monitors look like running AMD's Eyefinity multi-display technology? Sapphire tease the world at Computex 2014.
Published Sat, Jun 7 2014 7:38 AM CDT
|
Updated Tue, Nov 3 2020 12:16 PM CST
Computex 2014 - Heading over to see the folks from Sapphire today we found ourselves instantly drawn to a massive video wall that's present at the end of the room. The massive six screen setup instantly grabs your attention the second you notice it.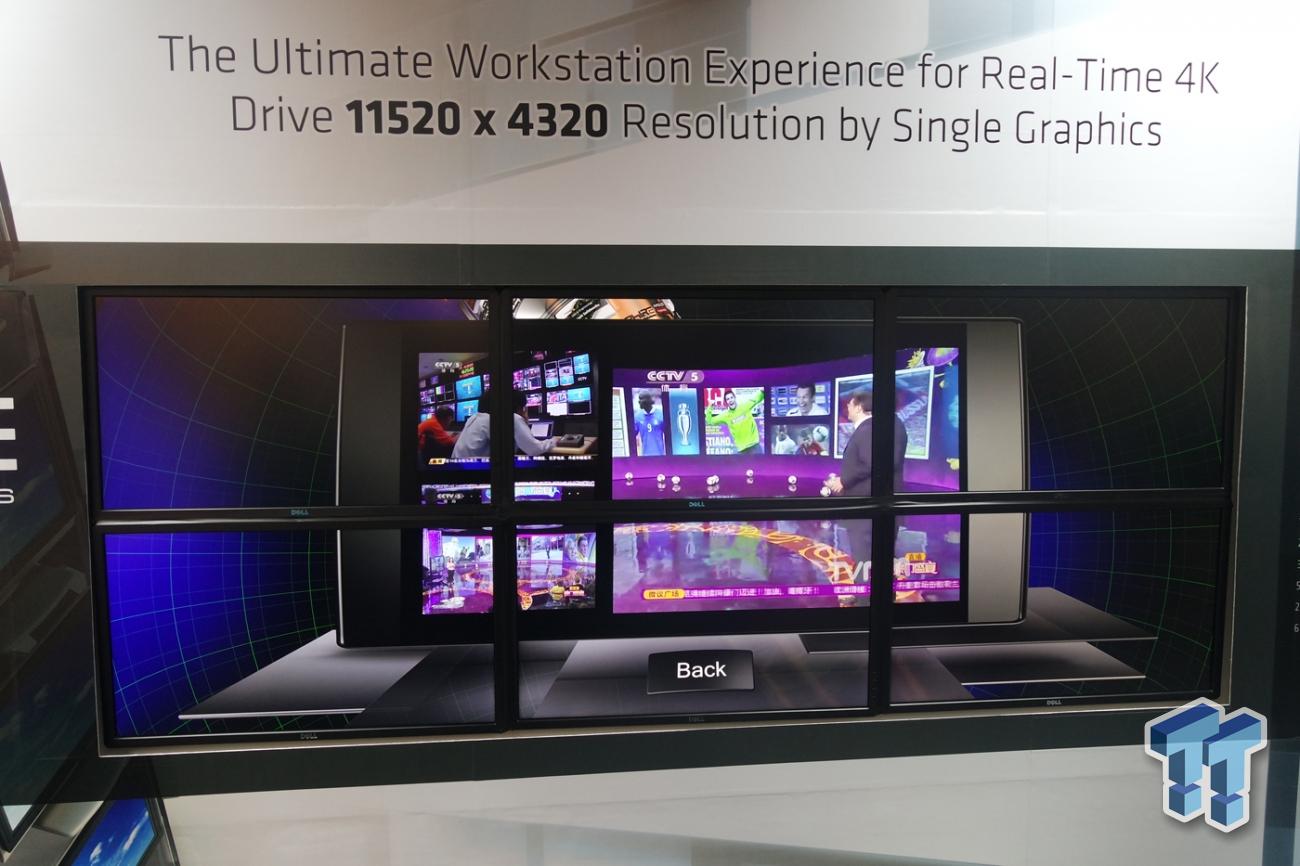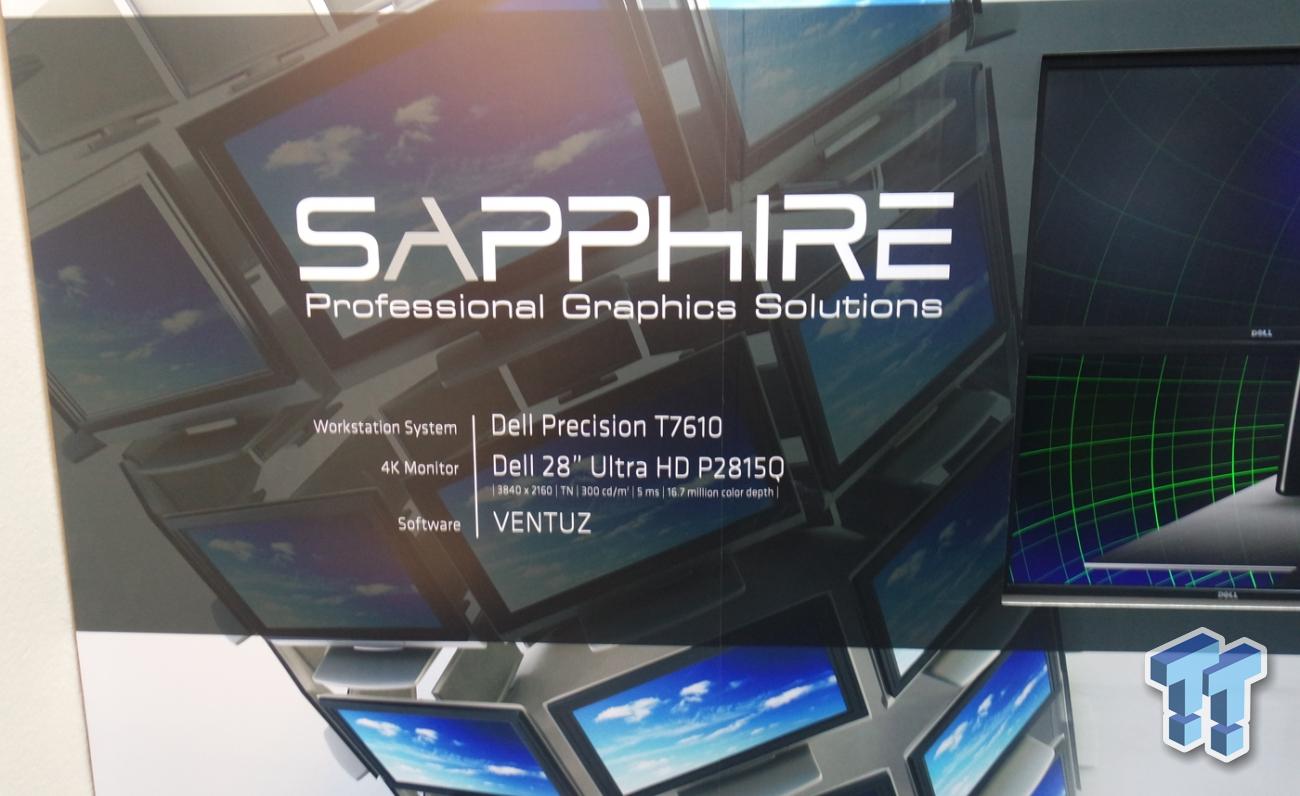 Consisting of six Dell 28" Ultra HD P2915Q monitors which come in at 3840 x 2160 each. The Dell Precision T7610 Workstation sporting the impressive Sapphire W9100 FIREPRO does a truly wonderful job handling all six screens. Combined; the six screen setup gives us a resolution of 11,520 x 4320 or nearly 50 million pixels with an exact 49,766,400 being offered.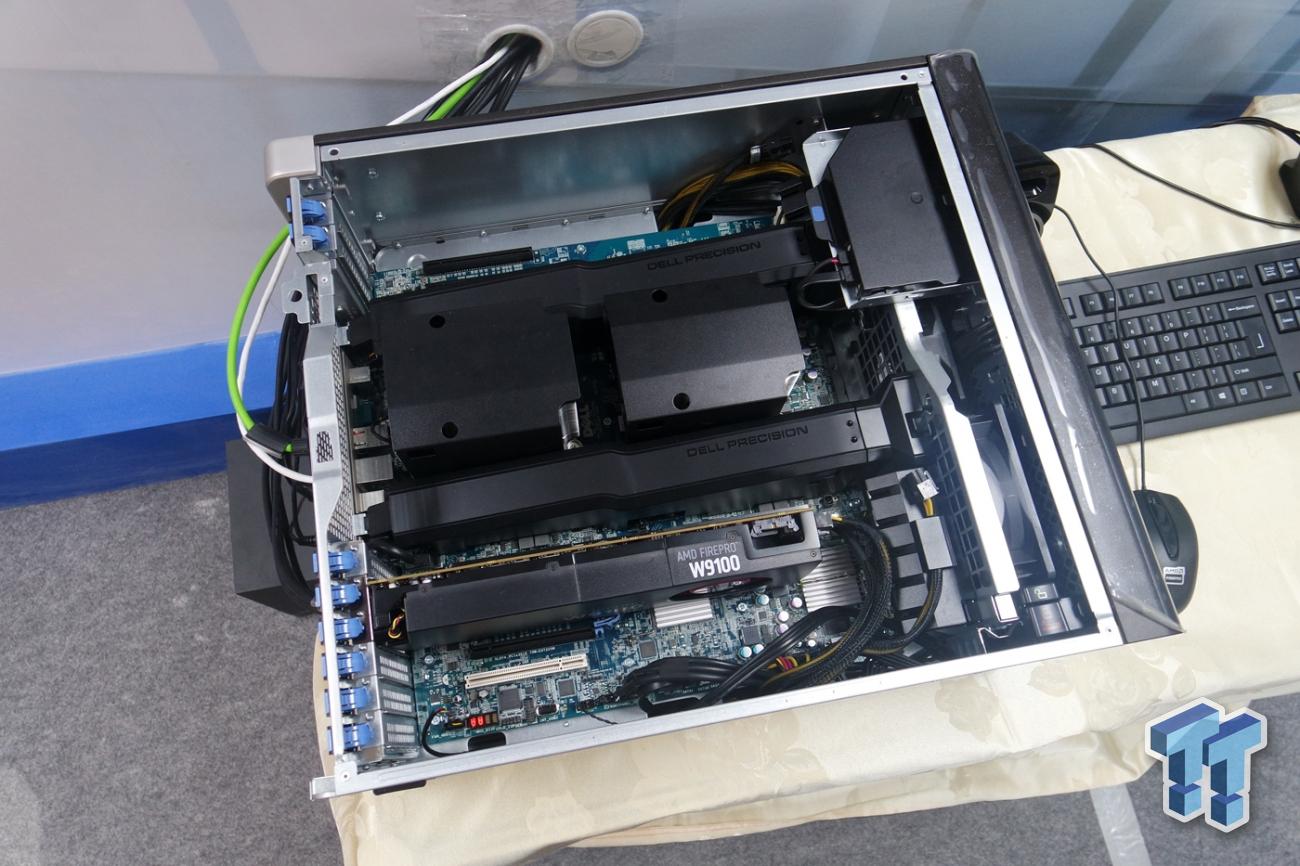 While not needed for majority of people we can't deny the coolness that is associated with this setup. We must admit, though, we can't wait to see those bezels drop down; something that continues to bother us in these massive multi monitor setups.

Related Tags