Softbank unveils humanoid robot called Pepper
Softbank's humanoid robot is called Pepper and will land early next year for consumers to purchase.
Published Thu, Jun 5 2014 5:19 AM CDT
|
Updated Tue, Nov 3 2020 12:16 PM CST
Some robots are creepy and for many, Pepper, the new humanoid robot from Softbank will fall firmly in that creepy category. The bot seeks to make itself a bit less creepy by wisecracking its way into your heart. This isn't some one of a kind concept robot either. Softbank wants to offer this robot for sale next year for around the price of a high-end PC.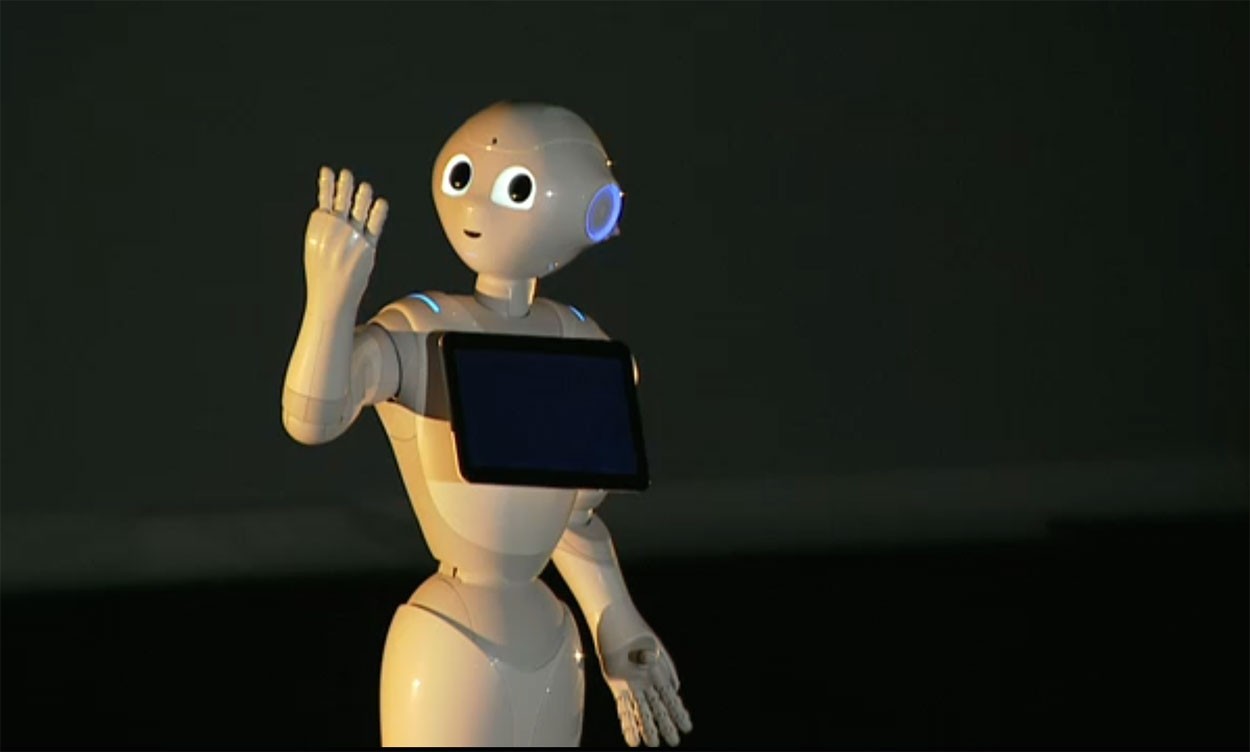 That is rather vague since high-end is subjective when it comes to a PC. Pepper is made in cooperation with Aldebaran Robotics France and Foxconn. The bot has an assortment of visual and tactile sensors. Pepper is 120cm tall and weighs 28kg.
It has two arms and has wheels in the base that it uses to roll around the home. Power comes from a lithium-ion battery good for 12 hours per charge. The large touchscreen on the robots chest measures 10.1-inches and can be used to communicate with the robot in addition to communicating using voice and gestures. Softbank plans to launch the robot in February 2015 for $1929.

Related Tags