Computex 2014 - Hanging around the G.Skill both we got a chance to look at some samples of the companies upcoming DDR4 modules which will be launched later this year alongside Intels next generation X99 chipset. While looking a little bare at the moment we don't doubt that the memory will join the likes of the TridentX series when released.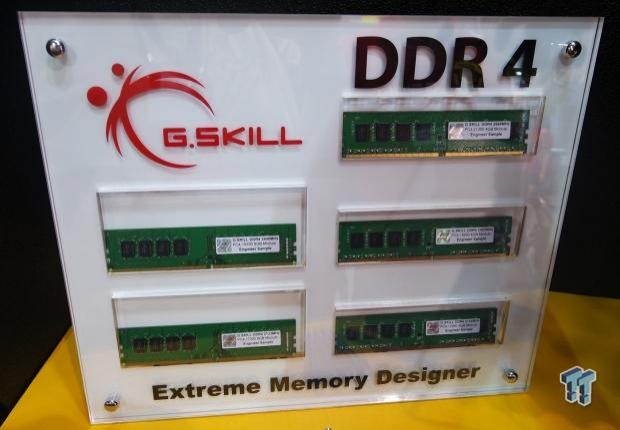 While information on most things surrounding the next generation Intel Chipset continues to be quite limited. You can see we've got kits ranging from 2133MHz DDR to 2666MHz DDR in sizes of 4GB and 8GB.
Companies continue to tell us that it's hard to know just how DDR4 performance goes as getting all the pieces for an X99 based system are difficult with Intel holding everything quite close to their chest. There's no denying that the coming months will see more and more leaks regarding the chipset will come to fruition. We can't deny, though, that X99 chatter is quitter then expected as companies continue to not say too much.