Raptor robot mimics the extinct dinosaur of the same name
Raptor robot has two legs and a tail-like appendage that helps it to remain stable during obstacle avoidance.
Published Mon, Jun 2 2014 11:06 AM CDT
|
Updated Tue, Nov 3 2020 12:16 PM CST
Researchers around the world are hard at work designing and building robots that can perform all sorts of tasks. One of the robots that these researchers are working on is the Raptor. The bot gets its name from the fact that it is modeled after the velociraptor dinosaur.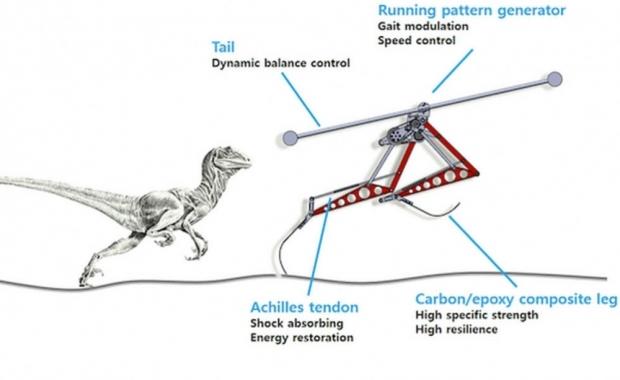 Raptor was designed by the Korea Advanced Institute of Science and Technology. The both has two legs and a thirds appendage that is like a tail. During tests of the robot on a treadmill, it was able to achieve speeds of over 28 mph.
That top speed makes it faster than the Cheetah robot designed by Boston Dynamics. Raptor is also faster than the fastest human in the world, Usain Bolt, who tops out at 27 mph. During testing, the scientists placed obstacles on the treadmill and the Raptor was able to overcome them easily.
Related Tags