'Pentagon Papers' whistleblower says Snowden won't get fair trial
Pentagon Papers whistleblower doesn't believe Edward Snowden would receive a fair trial if he returns home to the United States, due to the Espionage Act.
Published Sat, May 31 2014 12:46 PM CDT
|
Updated Tue, Nov 3 2020 12:16 PM CST
The "Pentagon Papers" whistleblower Daniel Ellsberg doesn't believe former NSA contractor Edward Snowden would be treated fairly if he faced trial after coming back to the United States. Snowden is currently living in Russia and has avoided extradition to the United States, where he would certainly face legal issues from the federal government.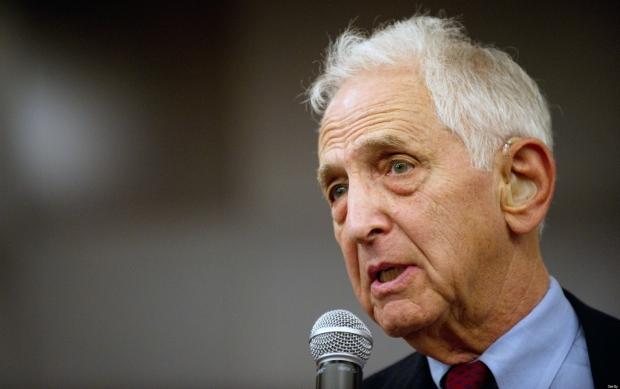 "He's a fugitive, not as Secretary Kerry says from justice - he's a fugitive from injustice," Ellsberg recently said. "He has no chance of a fair, just trial in this country. He'd be facing a jail cell from the time he stepped off the plane here. He would probably never get out, unless the Espionage Act is changed, as it should be."
Snowden said he would like to return home in the future, though that wouldn't be likely as he's still charged under the 1917 Espionage Act. Meanwhile, Secretary of State Kerry taunted the former NSA contractor, saying he's a "coward."
It's an interesting analysis of the current situation from a fellow whistleblower, responsible for photocopying a 7,000-page study indicating the U.S. government was aware a war in Vietnam likely wouldn't be successful. Ellsberg shared the Pentagon Paper with journalists and the Senate Foreign Relations Committee.
Related Tags