Google launches form for people exercising their right to be forgotten
Google launches special form for people in Europe who want information to be removed from search listings so they can exercise their right to be forgotten.
Published Fri, May 30 2014 5:18 AM CDT
|
Updated Tue, Nov 3 2020 12:16 PM CST
Recently the top courts in Europe ruled that people have the right to be forgotten on Google and other search engines. The ruling says that people can have outdated information removed from search listings at their request. To facilitate this removal of outdated information, Google has now set up a special form on its site to handle requests from users.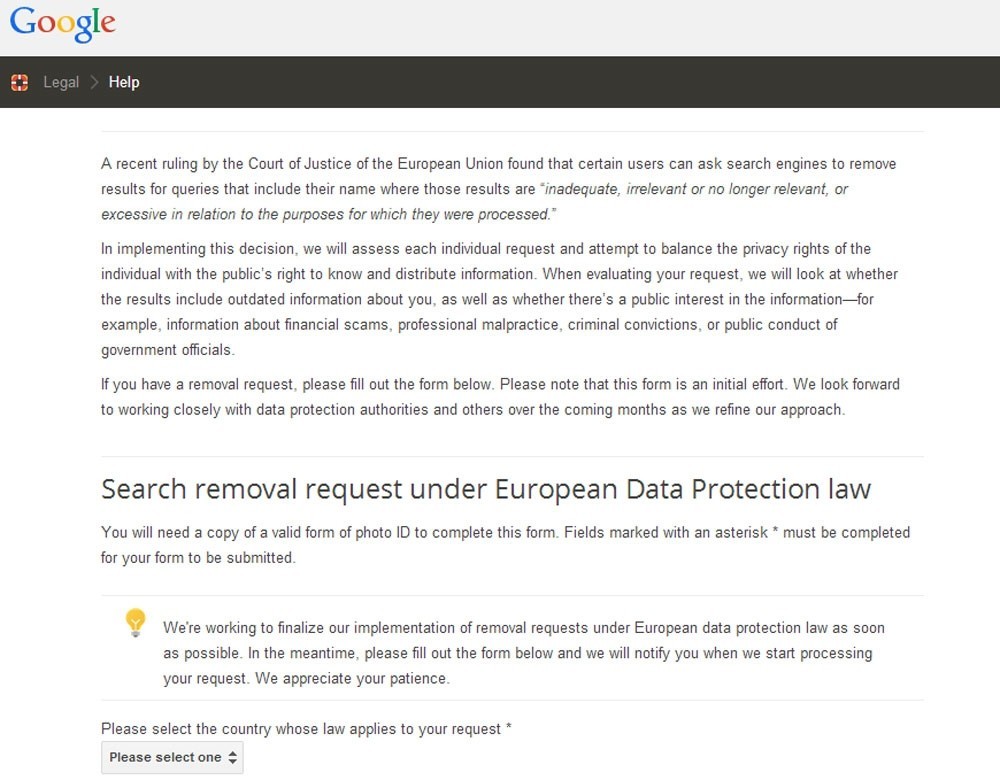 The form requires users to enter details, provide a photo ID, and links to the outdated information. People sending in requests also have to list why they think the data should be removed from Google's listings.
Google also notes that the form is the first attempt at meeting the new law in Europe and that it will be working with authorities in the future to develop the process further. The photo Id is required to keep competitors and nefarious users from requesting that information about competitors and impersonators from having legitimate information removed.
Related Tags