IDC drops 2014 tablet shipment forecast, will still see market growth
The tablet market is facing competition from smartphones and phablets, as consumers keep their iPads and Android-powered tablets even longer.
Published Thu, May 29 2014 9:18 PM CDT
|
Updated Tue, Nov 3 2020 12:16 PM CST
A previous estimate of 260.9 million units of tablets has been lowered down to 245.4 million, still a 12.1 percent year-over-year growth rate, as competition intensifies from phablets, according to research firm IDC. Device manufacturers are seeing increased demand for larger screens, with the overall price tag of these products 50 percent higher than phones or tablets with less than 8" screen sizes.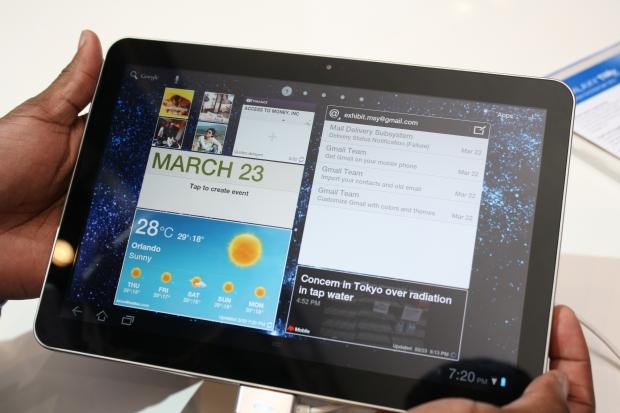 " Two major issues are causing the tablet market to slow down. First, consumers are keeping their tablets, especially higher-cost models from major vendors, far longer than originally anticipated. And when they do buy a new one they are often passing their existing tablet off to another member of the family," said Tom Mainelli, IDC program VP of the devices & displays, in a press statement. Second, the rise of phablets - smartphones with 5.5-inch and larger screens - are causing many people to second-guess tablet purchases as the larger screens on these phones are often adequate for tasks once reserved for tablets."
Meanwhile, mobile devices continues to cannibalize the market, with PCs sales still struggling - in both personal and enterprise sectors - as manufacturers struggle to woo customers to purchase PCs or notebooks.
Related Tags