Google's Laszlo Bock admits biz is "miles" from workforce diversity
In a new report, Google is candid about its workforce diversity and admits it's "miles" from where it wants to be.
Published Thu, May 29 2014 1:03 PM CDT
|
Updated Tue, Nov 3 2020 12:16 PM CST
Google has admitted in a blog post that its entire workforce suffers from a clear lack of gender and racial diversity.
Senior vice president of People Operations at Google, Laszlo Bock, penned a blog post - in which he says Google is the first to admit it's "miles" from where the company wants to be in terms of diversity.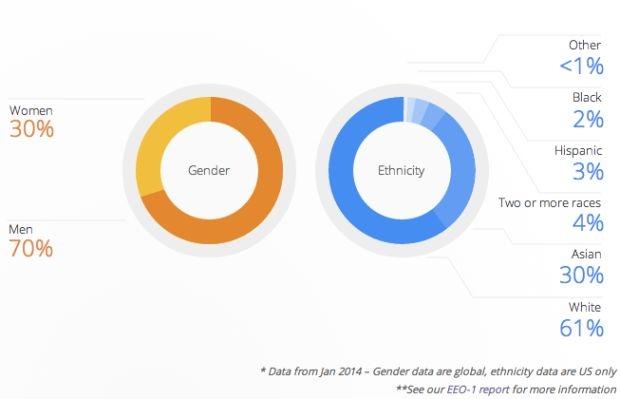 In the opening paragraph, Bock says the company has generally been reluctant to disclose official figures on the diversity of its workforce. And it's not difficult to see why from a PR point of view - the official numbers in a new report break down the workforce by gender and ethnicity. Just 30 percent of Google are women, while 61 percent are of a white ethnicity, and 30 percent Asian, leaving just ten percent who are "two or more races," Hispanic, Black or "other" all together.
Bock says for Google's part, it is working with "historically black colleges and universities to elevate coursework and attendance in computer science," and that since 2010 it has donated "40 million to organizations working to bring computer science education to women and girls."
"We're the first to admit that Google is miles from where we want to be," Bock writes, adding that "being totally clear about the extent of the problem is a really important part of the solution."
Related Tags