Intel 3D printed robot kit to hit retail by the end of 2014
Intel robot kit uses 3D oriented parts to allow the hobbyist to build their own bot for around $1000 with hopped up versions costing 16 times that amount.
Published Thu, May 29 2014 11:00 AM CDT
|
Updated Tue, Nov 3 2020 12:16 PM CST
Robotics is a growing industry both for science and research and for hobbyists who want to build a robot in their own home. Intel has announced a 3D printed robotics kit that will be on the market by the end of the year. The consumer version of the kit will sell for $1600.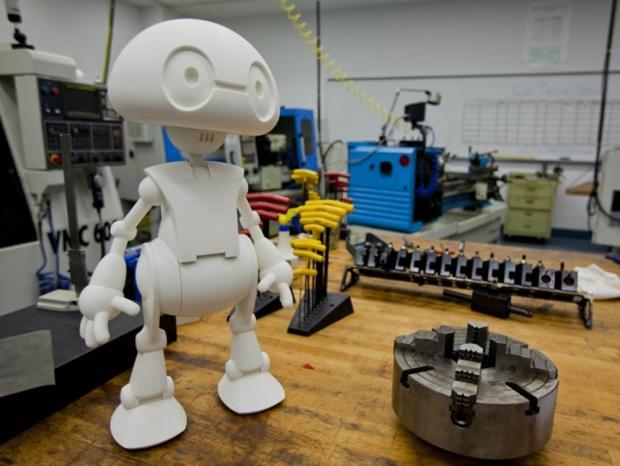 Those who want to build their bot from the ground up will also be able to get their hands-on the hardware reference designs allowing them to 3D print the basic parts and assemble the kit on their own. A kit with the parts for the bot that can't be 3D printed will go on sale at 21stCenturyRobot.com.
The kit will include motors, wires, battery, processor, and more. The consumer model of the robot will use an Intel Edison chip. A version with more processing power will use an Intel Core i5 processor will be available. That hopped up version will cost close to $16,000 putting it well out of the reach of most users. Intel thinks that people who 3D print their own consumer version of the robot can build it for under $1000.
Related Tags