Hand controller from Apollo 15 brings over $610,000 at auction
Apollo era space relics bring big money at auction with a hand controller from Apollo 15 bringing over $600,000.
Published Tue, May 27 2014 11:00 AM CDT
|
Updated Tue, Nov 3 2020 12:16 PM CST
Items that traveled into space during the early NASA space missions can bring big money at auction. Recently a number of items from some of the Apollo moon missions were auctioned off. One of the items that raised the most money was a hand controller from the Apollo 15 Lunar module called Falcon.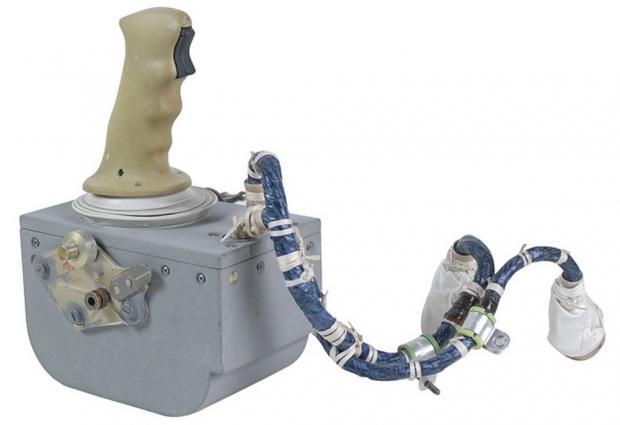 It raised the most money in the auction with the winning bidder paying $610,063 for the controller. Commander Dave Scott used that hand controller to land on the surface of the moon along with pilot James Irwin on July 30, 1971.
The controller was said to be important because it was used on all missions. Other items on offer at the auction include an American flag taken to the moon and 500 other items were offered. The small flag was 2.5-inches by 1.75-inches and was framed with a uniform patch. It sold for $27,741.35.
Related Tags