Scientists create tiny flying drones inspired by insects
Scientists are working on drones that look like bugs while others use knowledge gleaned from snakes, bats, and other animals.
Published Mon, May 26 2014 10:09 AM CDT
|
Updated Tue, Nov 3 2020 12:16 PM CST
Researchers around the world are working on drone aircraft. When most of us think of drones, we think of large aircraft that are used for surveillance. Not all drones are large though, some are as small as insects. A group of researchers has created a tiny drone that looks like a bug.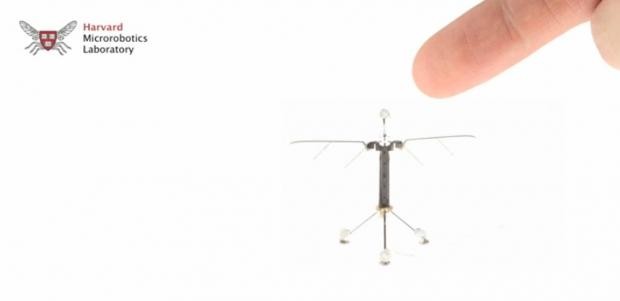 Fourteen different research teams have been working on solutions for small drones that have mechanisms adapted from nature and use mechanisms found in birds, bats, insects, and snakes. One of those drones is a small unit that is designed to investigate in hard to reach areas. The small flying robot is about the size of a penny and can take off, land, and hover for sustained periods. Teams are continuing to study insects to determine how they stay aloft in windy conditions.
In addition to working on tiny flying drones, teams are also working on algorithms that allow robots to work in tandem and fly like a flock of birds. The effectiveness of that algorithm has been proven already with a flock of nine quadcopters that followed a moving car.
Related Tags