Smartphones make up 87% of all mobile phone shipments in the US
Smartphones represent over 85% of all mobile device shipped in Q1 2014 while the iPhone continues to be the most popular smartphone in the US.
Published Fri, May 23 2014 6:06 AM CDT
|
Updated Tue, Nov 3 2020 12:16 PM CST
Not too long ago smartphones were being outsold by feature phones and traditional mobile devices. That is changing with more and more people upgrading to smartphones as time goes by. New statistics have surfaced from Counterpoint's Market Monitor that looks at Q1 of 2014. For that, quarter smartphones reached 87% of all handsets shipped.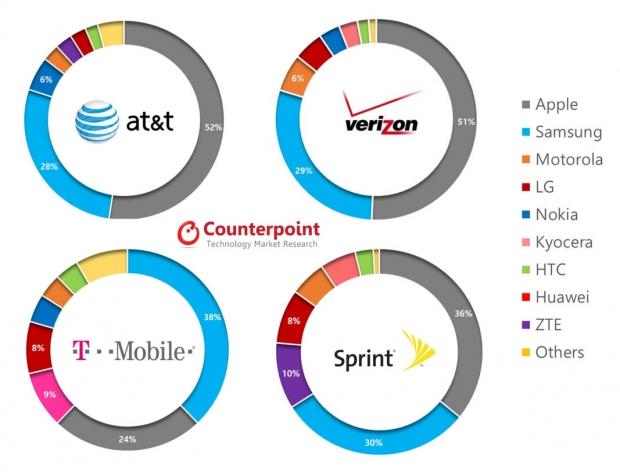 Smartphone shipments totaled 3 million units for the quarter. The stats are specific in pointing out that they talk about smartphones shipped, not devices sold. Shipped means sent to stores for stock, but the devices may still be in stock rather than sold to consumers.
The stats also show that the iPhone is still the top smartphone in the US. Samsung is tops in the US if you look at smartphones and feature phones. Combined, Apple and Samsung account for over 2/3 of all smartphones shipped in the US. Almost 59% of all smartphone shipped in Q1 2014. Windows Phone devices grew market share, but only make up 4% of the smartphones shipped in the US.
Related Tags