Astonishing video captures moment family cat saves boy from dog attack
Security video captures astonishing vision that will warm your hearts.

Published Wed, May 14 2014 7:58 PM CDT
|
Updated Tue, Nov 3 2020 12:16 PM CST
Whilst I own the world's most selfish cat, whose sole concern in life is the free-flow of the premium cat food she's become accustomed to, across the world a young Californian boy has been rescued by the family feline in a selfless and protective act that's been captured on security videos and uploaded to YouTube.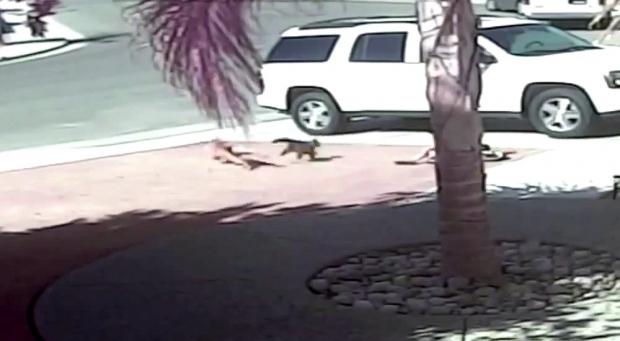 In the amazing video shown below, a young boy can be seen riding his bicycle in the driveway of the family's home in Bakersfield, California when a dog runs at him, latching his jaw on the boy's leg, before the cat barrels itself at the dog running it away from its victim.
The video, uploaded by ABC news in Bakersfield has received much media attention and has attracted 136,000 views at the time of print.
Related Tags