Yahoo gobbles up mobile messaging app startup Blink, shuts it down
Yahoo buys Blink app and plans to shut the app down in the coming weeks, terms of the deal haven't been disclosed.
Published Wed, May 14 2014 6:03 AM CDT
|
Updated Tue, Nov 3 2020 12:17 PM CST
Yahoo has announced that it has purchased a Snapchat-like mobile messaging app called Blink. Blink allowed people to send messages that would self-destruct and allowed them to control who sees their messages and how long those people could see them. Fans of Blink won't be thrilled to hear that Yahoo plans to shut the company down.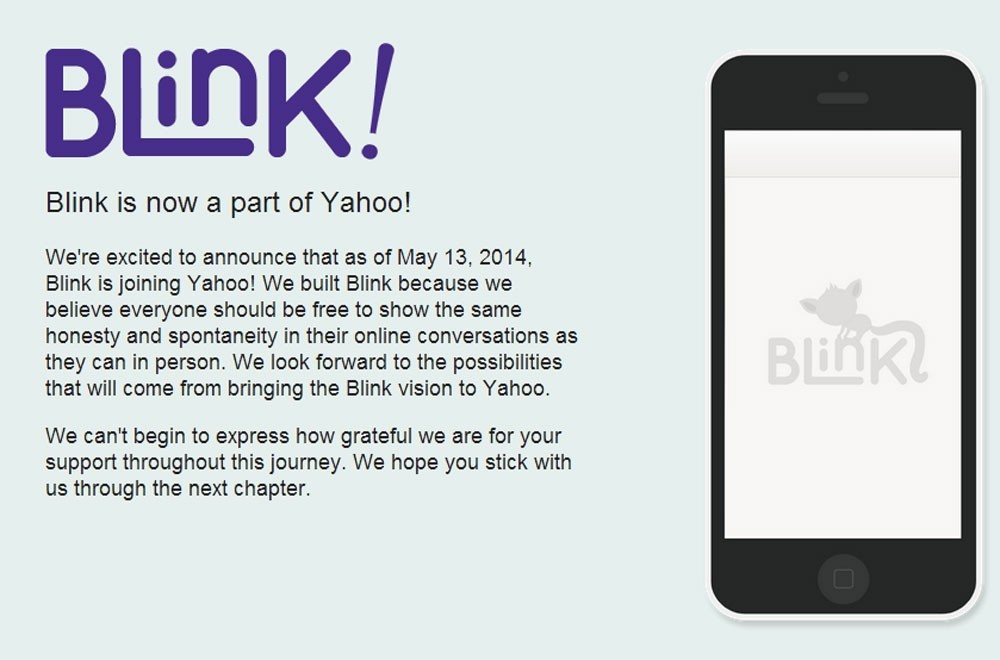 Blink apps on the iOS and Android platforms will be shutting down in the coming weeks. What Yahoo will do with the tech and talent that it acquired with the purchase is unknown. Presumably, Yahoo will rebrand the tech as its own and re-launch it at some point in the future.
Mobile messaging apps like Blink, Snapchat, and others are very popular right now. Snapchat settled charges with regulators in the US recently having to do with deceiving customers about the images and messages they sent using the app disappearing when there were several ways that people receiving the images could save them forever.
Related Tags