Office for iPad racks up 27 million downloads in 46 days
Microsoft has confirmed that Office for iPad has been downloaded tens of millions of times since it launched about 46 days ago.
Published Tue, May 13 2014 10:02 AM CDT
|
Updated Tue, Nov 3 2020 12:17 PM CST
Hoards of iPad users have been clamoring for versions of Microsoft's popular Office apps for the iPad tablet since the very first iPad rolled out years ago. It took Microsoft a long time to decide to produce Office for iPad and now that it has, the apps are insanely popular.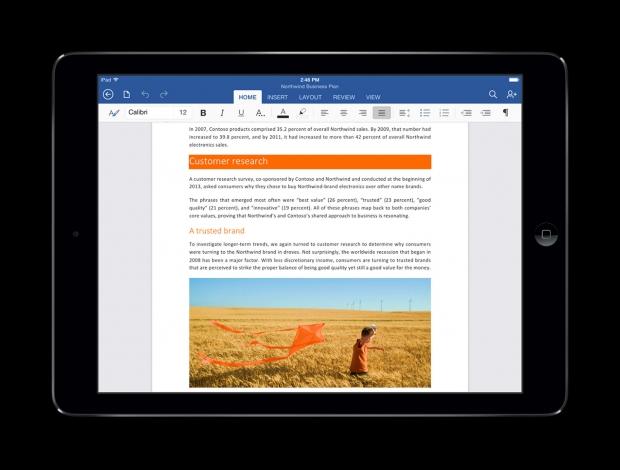 So far, statistics show that Office for iPad apps have been downloaded a whopping 27 million times. That number comes only 46 days after the apps launched. Microsoft held off offering Office for iPad apps for so long in part out of fear that putting the apps on the iPad would hurt sales of its own Surface tablets.
With sales of Surface tablets not amounting to much, Microsoft finally decided recently to roll out Office to the Apple gadgets. With the new number of downloads at 27 million in 46 days, that means iPad users have downloaded Office for iPad about 587,000 times each day.
Related Tags