Parrot Bebop drone supports Oculus Rift VR headset and Skycontroller
Parrot's new Bebop drone has lots of sensors, GPS, and a built-in camera. It can also be used with the Oculus Rift VR headset to control the camera.
Published Mon, May 12 2014 7:05 AM CDT
|
Updated Tue, Nov 3 2020 12:17 PM CST
Parrot has made some very cool flying drones in the past that are controlled via a smartphone. The company has rolled out its latest drone that is called the Bebop and it is crammed with cool technology. The drone has a HD camera, built-in GPS, image stabilizers, and is compatible with the Oculus Rift.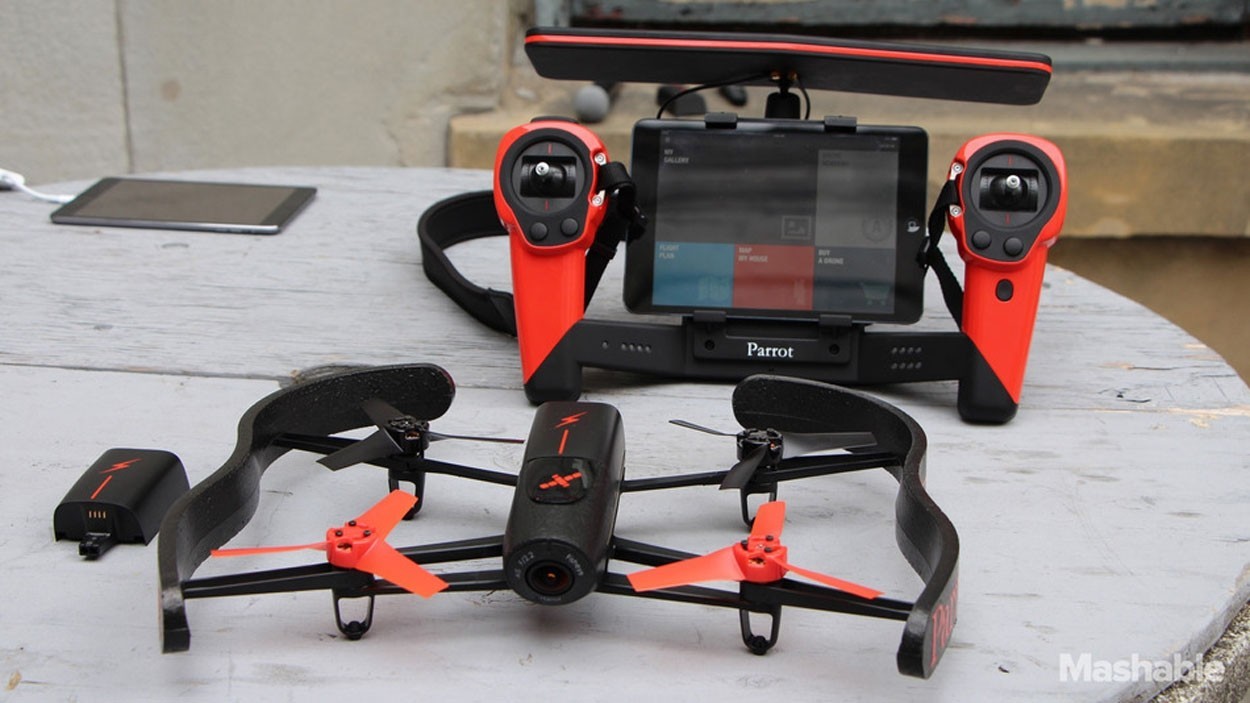 Oculus Rift is a virtual reality headset that was purchased by Facebook. The camera on the drone has 14MP resolution and uses a fisheye lens. Video from the camera can be viewed in real-time on a smartphone or tablet used to control the drone via an iOS or Android app. An optional Skycontroller is also available.
That controller has extended range antennas to extend the Wi-Fi range to 1.2 miles. Power for the quad rotors of the drone comes from an internal battery that is only good for 12 minutes of flight time. The integrated GPS allows the drone to hover in place when the pilot isn't on the controls. The Oculus Rift headset can be used to position the camera on the drone. Pricing on the drone hasn't been revealed yet, but it will launch in Q4 2014.
Related Tags