NVIDIA unable to launch GTX Titan Z GPU, may have delayed indefinately
NVIDIA stays silent about its launch of its dual GK110 based flagship video card despite changing its release two times since its announcement.
Published May 9, 2014 10:48 AM CDT
|
Updated Tue, Nov 3 2020 12:17 PM CST
1 minute & 6 seconds read time
NVIDIA was supposed to officially launch its dual GK110 based GTX Titan Z video card on 8th May, but it turned out to be a no-show. The graphic chip maker neither made any official launch announcement, nor any retails stores are selling the video card.
It is now rumoured that NVIDIA may have delayed the launch of the card 'indefinitely'.
The GeForce Titan Z will have two GK110 GPU core, followed by 12GB GDDR5 memory, 5760 Cuda Cores with base clock of 705MHz and a price tag of a jaw dropping $3,000 without taxes. Originally, the card was supposed to be launched on 29th April, 2014, but it was then delayed to 8th of May. It was rumoured that the card will be the highest-performing video card with 8TFLOPS of computing power that may justify the price.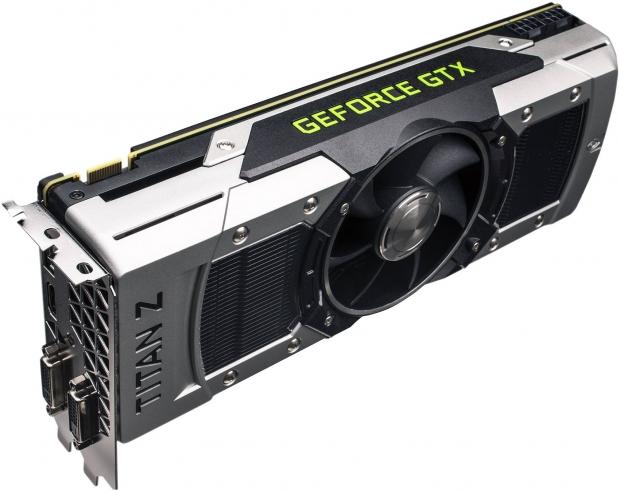 As of now, its not known why NVIDIA didn't launch the card, but sources indicate that the chipmaker is exploring the idea to change its flagship card's specifications. Some speculate that it could be because of AMD Radeon R9 295X2 which uses 2x Hawaii XT GPU cores and half the speculated price of Titan Z which might have prompted NVIDIA to change its plans. It should be noted that Radeon R9 295 X2 nearly 11.5TFLOPS of computing power.
If the speculations are true, most likely NVIDIA is bumping up the core and memory clock speed and even optimizing its drivers specifically for the card. Over a week ago, ASUS announced its GTX GeForce Titan Z video card and even said that it will be available for purchase, though the company didn't reveal the MSRP for the video card.
Related Tags