Rovio has just launched its own take on the FlappyBird-style game
Rovio's new "Retry" game has just launched in Finland, Portland and Canada, and is being called "FlappyBird done right" by many.
Published Tue, May 6 2014 12:56 PM CDT
|
Updated Tue, Nov 3 2020 12:17 PM CST
There is no denying that Angry Birds was one of the most popular mobile gaming franchises in history, but I might dare say that FlappyBird may have been just as popular as any of the Angry Bird titles. Because of this genera's popularity Rovio has figured out a way to capitalize on it in a new and fresh way. Today Rovio soft launched a new game called Retry that is very FlappyBird-esque.
The games description reads: "From the guys sitting in the room next to the guys who made Angry Birds, comes Retry - a game so hard, so addictive, so old school that you'll think you've stepped into an 8-bit time machine and gone back to 1986. Totally rad!" Instead of a bird, gamers control an airplane that fly's in loops rather than straight lines. Unfortunately as of this morning the game is only available for download in Finland, Poland, and Canada, but it should make its way to the US and other regions soon.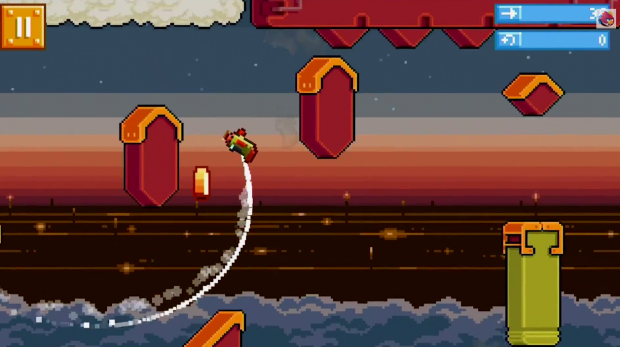 Related Tags