EMC World 2014 begins today in Las Vegas with a flurry of announcements from the storage giant. The most interesting announcement today is EMC's quickly expanding entrance into the software-defined storage market with the release of the EMC ECS (Elastic Cloud Storage) Appliance. For a company that has very deep roots in selling big iron, this is another strong indicator that EMC is taking the SDS market very seriously.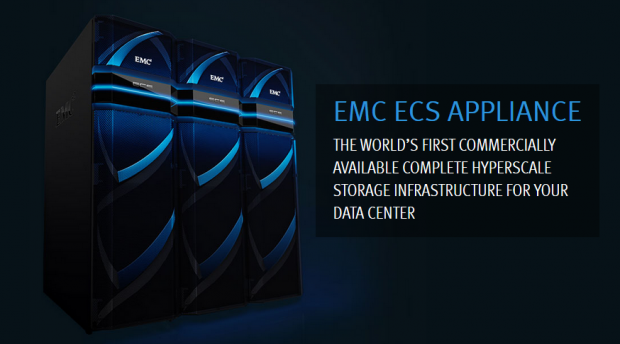 The ECS Appliance allows customers to create hyper-scale cloud capabilities and capacities in either private or hybrid cloud environments. The new solution combines the best features of public and private clouds at a price point between 9%-28% lower total cost of ownership (in object storage implementations) than leading public cloud offerings from Amazon or Google. The appliance is a modular, scale-out solution built on commodity hardware with up to 2.9 petabytes in a single rack, but can be clustered to exabytes.
EMC is basing many of their announcements, including the ECS Appliance, around the term "3rd Platform". This term refers to the convergence of technologies such as smartphones and mobile devices, cloud computing, social media, big data analytics, and similar technologies that are redefining workloads in modern data centers. These new applications present unique challenges in regards to security, availability, and scale. Software-defined storage solutions built on commodity hardware, such as the EMC ECS Appliance, are built to provide a solution that addresses all the technical challenges associated with the 3rd platform, but at a price point and flexibility never before offered by EMC.