Oculus VR announces the consumer Rift headset for 2015
Oculus VR will begin selling the consumer Rift VR headset next year.

Published Fri, May 2 2014 8:02 PM CDT
|
Updated Tue, Nov 3 2020 12:17 PM CST
Most have been wondering when we'll see the Oculus Rift headset released to consumers, with that all being thrown up in the air after Facebook acquired the VR startup. Well, that announcement has been made at the Facebook F8 developer conference.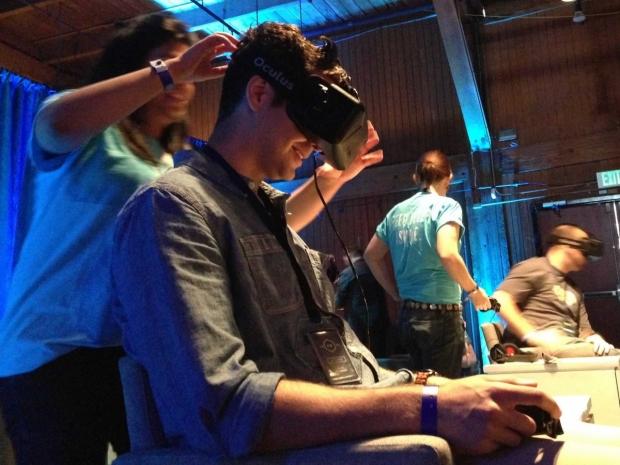 Oculus VR has said that it will release the Rift to consumers next year, but there are a few big, and good reasons why we're not getting it this year. The company is hiding an even better Rift inside the secret "Valve Room" in its Irvine, California-based HQ. Crystal Cove is the best public display of Rift so far, but this new Rift in the "special room" is reportedly even better.
Chris Dixon, a partner at Andreessen Horowitz, talked about this next-gen prototype, saying: "Crystal Cove is 50% of what they are running in LA. You go into a room. It's a special room. Fancier headset. ... In user testing it gets to a level of realism where almost all people feel that it's realistic". He continued: "Imagine everything you can see now, but it's a little bit pixelated. Eventually that [pixelation] will go away".
I'm excited to see what Oculus VR can do, but with Facebook's influence and bank account behind it, the future of VR is only just beginning.
Related Tags