Mashed up superhero action figure needs its own comic book
Mashed up superhero brings lots of favorites into one action figure.
Published Wed, Apr 30 2014 10:39 AM CDT
|
Updated Tue, Nov 3 2020 12:17 PM CST
I've never been into reading comic books, but growing up I loved the cartoons of superheroes from the Marvel and DC universe. If this superhero had a comic book, I would totally read it. The toy was created by someone with more time on their hands than most of us have.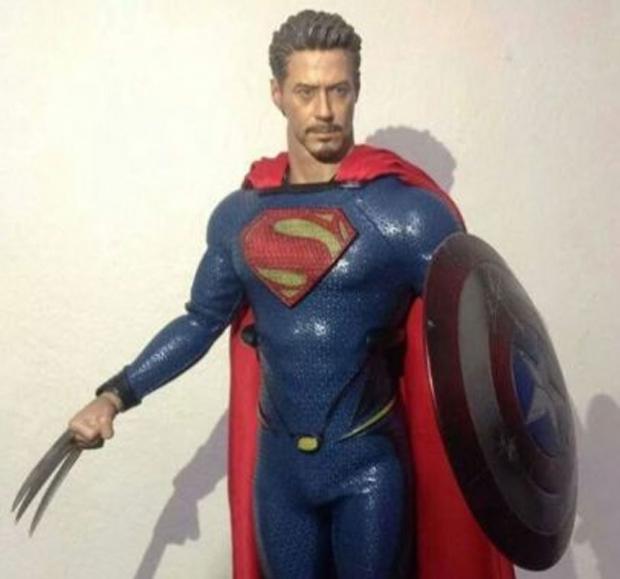 It has the face of Tony Stark, Ironman for the less geeky out there. It wears the costume of Superman, has Captain America's shield, and Wolverine claws. The problem I see is nothing can pierce the skin of Superman in his normal state, so would Wolverine claws even come out?
I can't answer that question, nor can I figure out what to call this superhero abomination. Captain Superwolverieneman perhaps? His civilian name would be Logan Clark Rogers-Stark
Related Tags