Hulu blocks foreign watchers trying to stream via VPNs
Hulu is now blocking users outside the US from streaming content using a VPN and is telling them to stop using anonymizing services to regain access.
Published Mon, Apr 28 2014 1:34 PM CDT
|
Updated Tue, Nov 3 2020 12:17 PM CST
Hulu is a video streaming suite that is meant to be used by people in the US only. That fact hasn't stopped a bunch of people outside the US from using Hulu to watch shows they like before they air in their home countries. The way many people are able to access the site from outside the US is by using a VPN.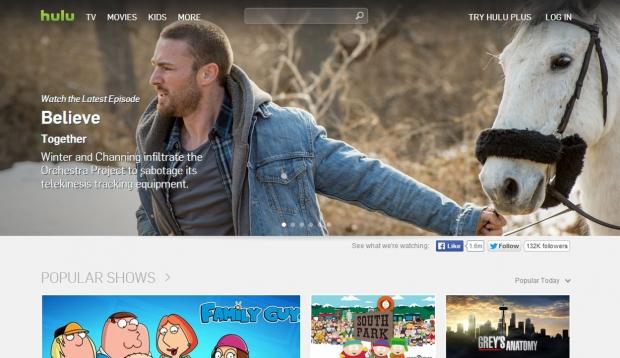 Hulu knows this is going on and has taken steps to crack down on VPN users. Recently people who had been able to access Hulu via a VPN in the past have been greeted with a message rather than TV shows to watch when they reach Hulu.
The message says, "Based on your IP address, we noticed you are trying to access Hulu through an anonymous proxy tool. Hulu is not currently available outside the U.S. If you're in the U.S., you'll need to disable your anonymizer to access videos on Hulu."
Indications are that some VPN networks are still working while others aren't . Presumably, it will only be a matter of time before all VPNs are blocked by Hulu. Reports indicate that VikingVPN and TorGuard are being blocked by the new system.
Related Tags