Next-gen Call of Duty teased, Sledgehammer Games is working on it
Sledgehammer Games and Activision tease COD fans with a quick look at the next-gen Call of Duty.

Published Wed, Apr 23 2014 2:30 AM CDT
|
Updated Tue, Nov 3 2020 12:17 PM CST
Sledgehammer Games was showing off its new Call of Duty title at the Game Developers Conference earlier this month, but the GDC Vault has just posted up some video recordings of the conference's talks - giving us the first taste of the upcoming Call of Duty from Sledgehammer Games.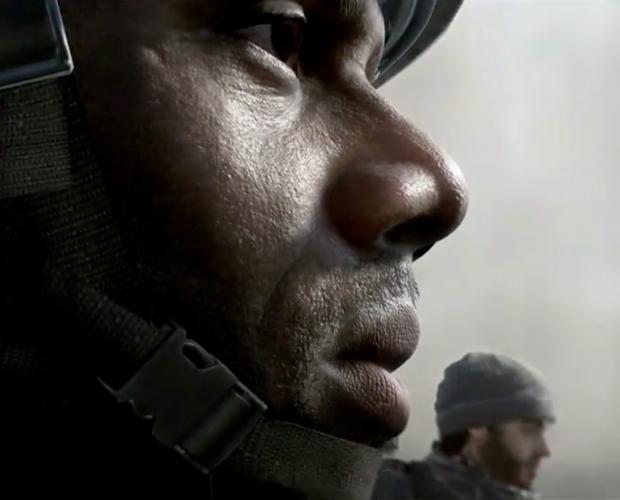 Michael Condrey, Chief Operating and Development Officer of Sledgehammer Games said at the start of the talk, something he delivered with studio co-founder Glen Schofield: "We can't talk at all about Call of Duty for this year. [Activision] said you can't show anything from Call of Duty this year, and you certainly can't show in-game rendered characters from this year's game".
The image above, reportedly features "actual in-game characters," which show that COD is getting a major injection of graphics horsepower. The studio is taking a "next-gen first" approach to development (because we've never heard that before) - meaning that the studio is working on the PS4, Xbox One and PC first and foremost.
Related Tags