AT&T to introduce fiber in 100 U.S. cities
AT&T's fiber plan will provide connections up to 1 Gigabit per second along with providing HD DVR services.
Published Mon, Apr 21 2014 8:08 PM CDT
|
Updated Tue, Nov 3 2020 12:17 PM CST
AT&T unveiled its roadmap which indicates that the U.S. based telecom and internet service provider plans to implement fiber network up to 100 cities and municipalities nationwide. This will be available for consumer and businesses.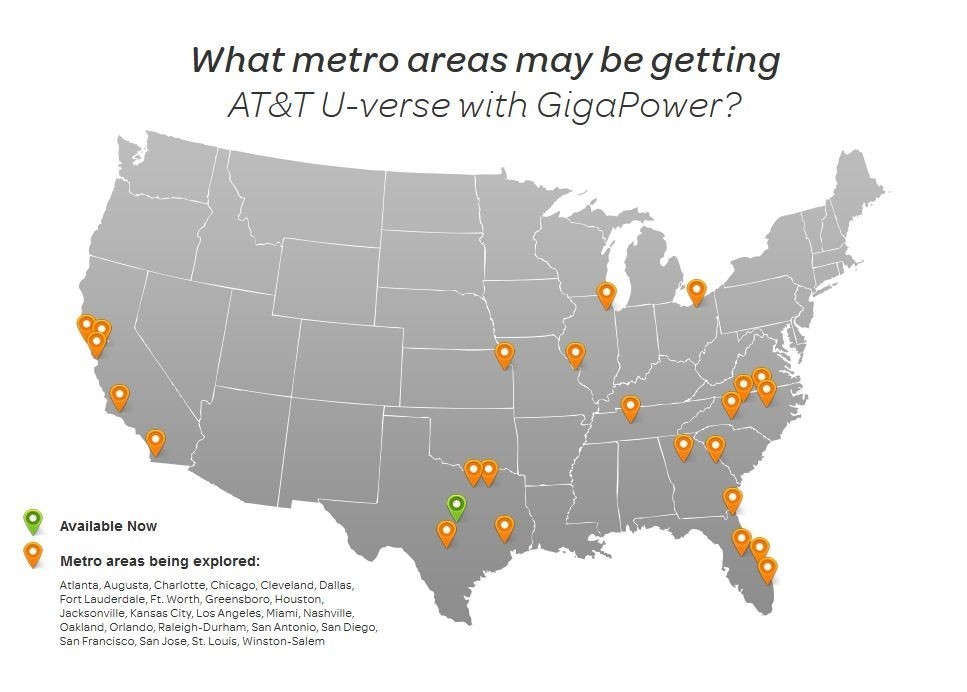 "We're delivering advanced services that offer consumers and small businesses the ability to do more, faster, help communities create a new wave of innovation, and encourage economic development," said Lori Lee, senior executive vice president, AT&T Home Solutions. "We're interested in working with communities that appreciate the value of the most advanced technologies and are willing to encourage investment by offering solid investment cases and policies."
AT&T's 'U-verse' GigaPower fiber network will be having plans where it can deliver speeds up to 1 Gigabit per second. It will also provide access for its Total Home DVR services as well.
Some of the cities that will have this service are Atlanta, Augusta, Charlotte, Chicago, Cleveland, Fort Worth, Fort Lauderdale, Greensboro, Houston, Jacksonville, Kansas City, Los Angeles, Miami, Nashville, Oakland, Orlando, San Antonio, San Diego, St. Louis, San Francisco, and San Jose.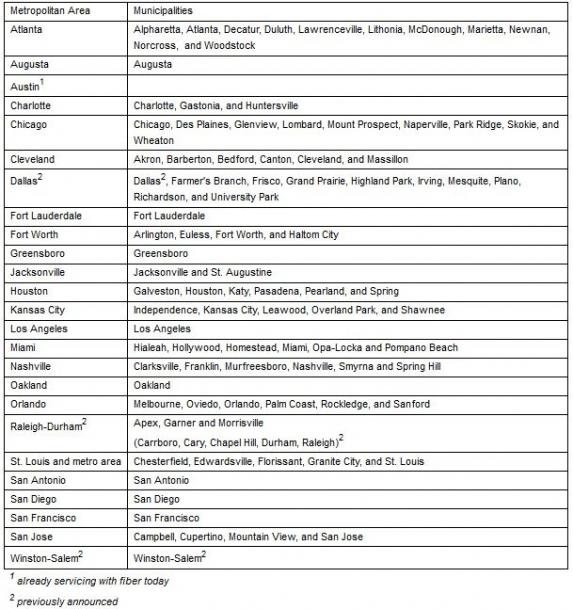 AT&T didn't provide any timelines or dates, but assured that the company is exploring 25 metro areas for fiber deployment.
Related Tags