Strange creature spied on Apple Map satellite image
Loch Ness monster enthusiasts say that Nessie has been spotted on an Apple Maps image taken by satellite.
Published Mon, Apr 21 2014 1:34 PM CDT
|
Updated Tue, Nov 3 2020 12:17 PM CST
If you peruse satellite images much via Google maps or Apple Maps, you will run across some strange things. One of the oddest images has turned up recently and is claimed to be an image from Apple Maps. The image is of a lake south of Dores, Scotland.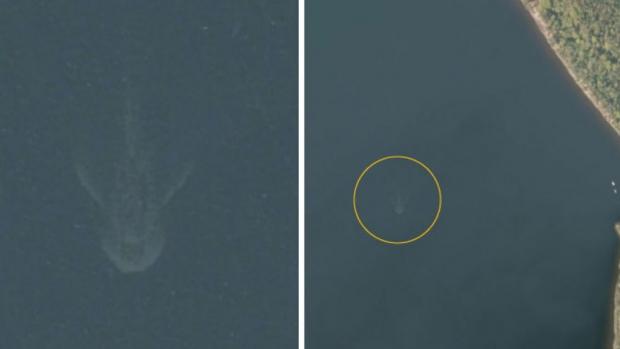 Some people are saying that what appears to be a giant creature in the image is actually the Loch Ness monster. It looks like a catfish to me hovering near the surface of the water. This is most likely a hoax, but it is interesting.
The creature in the image is said to be 100 feet long, how exactly they are coming by that estimate is unclear. This image doesn't look much like the long necked creature that I associate with the Loch Ness monster. At least one scientist thinks what is seen in that image is the wake of a boat.
Related Tags