Trinity portable wind turbine charges your USB gadgets
Trinity portable wind turbine has its own battery and USB port to charge your gadgets up and keep them working while you are on the go.
Published Wed, Apr 16 2014 10:21 AM CDT
|
Updated Tue, Nov 3 2020 12:17 PM CST
Wind turbines are being used around the world in different sizes to generate electricity used to power homes and business. A new smaller scale wind turbine project has hit Kickstarter that is called the Trinity.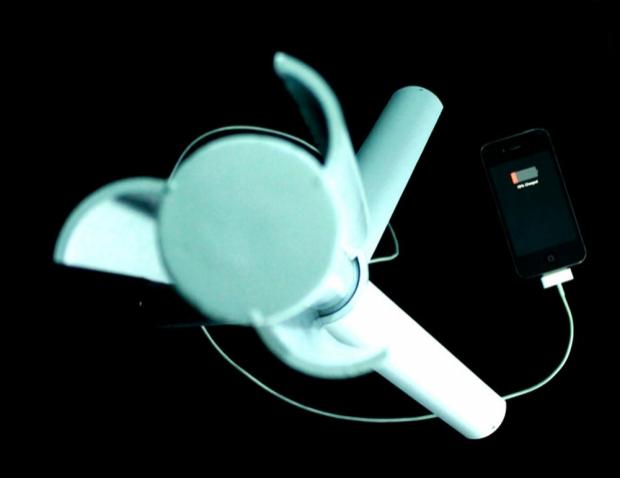 Trinity is a small 12-inch cylinder when folded down to make it portable. It is designed to generate power that can be used to charge up any USB gadget that you might have. Trinity is able to produce 15W of power and has its own internal 15000-mAh battery.
When ready to use, the Trinity has 11-inch fold out legs that make it into a stable tripod. When you are done using the device, folding the legs up makes the blades close automatically. The turbine can be used to charge the battery, but it can also be connected to a wall outlet to charge the internal battery. It's unclear how long it would take to charge the battery using the turbine alone.
Trinity is seeking $50,000 and has so far raised almost $9000. A pledge of $249 or more will get you the Trinity if the project funds by January 2015.
Related Tags