Samsung Galaxy S5 teardown estimates build cost
IHS Samsung Galaxy S5 teardown looks at the insides of the smartphone in an effort to figure out how much it costs Samsung to make.
Published Tue, Apr 15 2014 11:33 AM CDT
|
Updated Tue, Nov 3 2020 12:17 PM CST
The Samsung Galaxy S5 has been one of the biggest smartphone launches that Samsung has had in recent years. Each time a new device launches, you can bet that a teardown showing what the smartphone is like on the inside is coming shortly thereafter.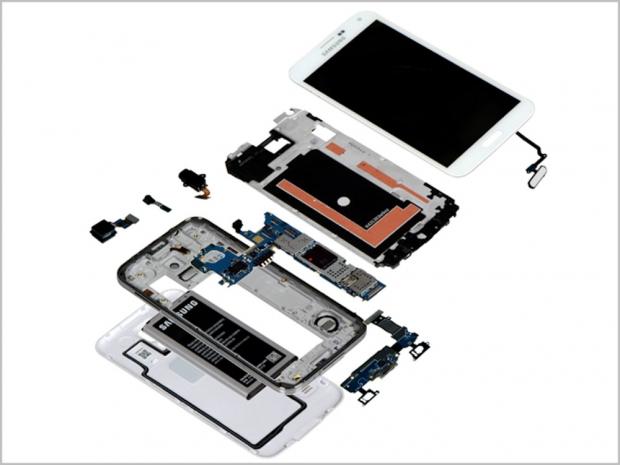 Samsung's Galaxy S5 has recently been torn down by research firm IHS with an eye on seeing what the smartphone costs Samsung. The result is a cost estimate of $256. IHS points out that the estimate is only for parts and manufacturing. Costs for marketing and other things required to sell devices are not figured in.
The S5 sells for about $660 off contract indicating a gross margin on the smartphone of around 60%. IHS also notes that there is nothing spectacular inside the smartphone or groundbreaking. The most expensive part is the display costing about $63 following by the memory chips at about $33.
"Our main takeaway is that Samsung has been moved up to the higher-end of the cost spectrum. It used to be that its typical flagship phone sold for $600 without a contract and had a bill of materials of about $200," Andrew Rassweiler said. "Now they're inching up above $250 regularly."
Related Tags