Selfie shooting mirror puts pics on Twitter automatically
Two-way mirror hides Mac hardware inside to take selfies automatically and them share them on social networks.
Published Thu, Apr 10 2014 1:00 PM CDT
|
Updated Tue, Nov 3 2020 12:17 PM CST
I'm sure you know someone who floods their social networks with selfies. Perhaps you are the person your friends know that posts selfies constantly. We aren't judging here.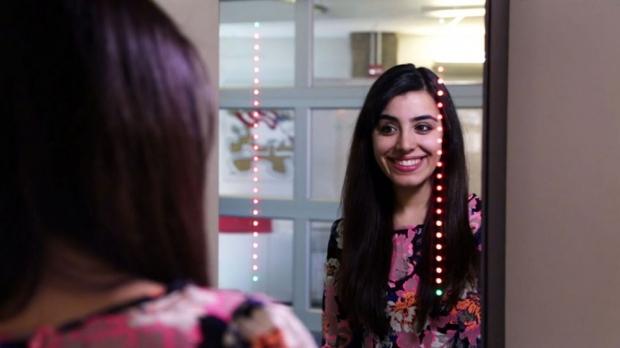 If you are the sort that likes taking selfies, you might appreciate this cool mirror that will snap the picture for you and automatically upload it to twitter. The mirror has a Mac mini stuffed inside. The LEDs you see in the image countdown to when the selfie is taken so you aren't caught with your eyes closed.
The Mac runs facial recognition software so it recognizes the user and automatically takes the image when you step in front. The mirror is called S.E.L.F.I.E., which stands for Self Enhancing Live Feed Image Engine. After the selfie is taken, it brands the images with a company logo and puts it on Twitter.
It's sort of like a photobooth for selfies in a way. You can't buy this commercially off the shelf, it was created by a company called iStrategyLabs. I wonder how hard it would be to build one of these yourself.
Related Tags