Someone smashes a Galaxy S5 on camera, battery explodes in his face
What happens when you smash a Galaxy S5 with a hammer? Well, for this guy, the battery explodes in your face.

Published Tue, Apr 8 2014 11:25 PM CDT
|
Updated Tue, Nov 3 2020 12:17 PM CST
I've never seen the appeal of smashing a smartphone I can't even get my hands-on yet, but you know - YouTube and website hits and all, folks. Well, a YouTube reviewer has done just that, smashing Samsung's flagship smartphone with a hammer.
The 5.1-inch powerhouse of a smartphone survived the first few hits, but then crumbled under the pressure of some harder hits. Once those first few smashes were out of the way, down came the hammer like Thor. The reviewer smashed the phone into pieces, puncturing the battery in the process, which saw the battery itself very quickly expand, getting very close to an actual explosion.
Harmful chemicals sprayed out from the Galaxy S5's battery, thanks to the design of the battery it didn't explode, as the battery itself will vent pressure out of a single corner of itself. This avoids the battery catching fire, resulting in a quite harmful explosion.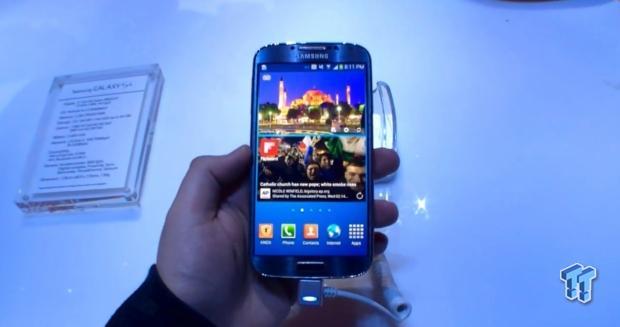 Related Tags