Virtuix Omni VR treadmill will begin shipping in September
The Virtuix Omni virtual reality treadmill will begin shipping later this year, ready for your VR gaming goodness.

Published Wed, Apr 9 2014 1:31 AM CDT
|
Updated Tue, Nov 3 2020 12:17 PM CST
The perfect companion for the Oculus Rift or the GameFace Labs' VR headset is the Virtuix Omni virtual reality treadmill. Something that was born on Kickstarter, the VR treadmill will begin shipping to consumers this September starting from $499. Kickstarter backers will begin receiving their Omni's in the Summer, according to Virtuix.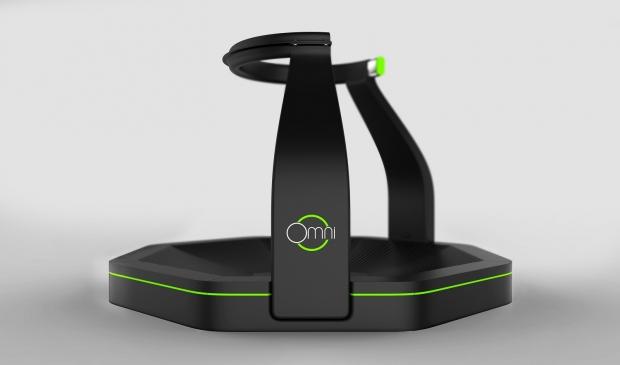 If you decide to purchase the Virtuix Omni, you're going to need to buy an Oculus Rift or own a PC controller to use it. The $499 price also does not include shipping, so expect the price to balloon out considerably depending on where you live. The Virtuix Omni supports multi-directional movement with VR support, with gamers supported on the treadmill through a back harness and a pair of shoes.
All of this is controlled and monitored through tracking software that will allow players to "move" through the game. The company finished up its crowdfunding on Kickstarter last June, racking up $1.1 million, much more than its $150,000 goal.
Related Tags