Microsoft open sources 'Roslyn', its .NET compiler platform
During this weeks Build Conference, Microsoft took to the stage to announce that it has open sourced its .Net compiler platform "Roslyn."
Published Fri, Apr 4 2014 2:25 PM CDT
|
Updated Tue, Nov 3 2020 12:17 PM CST
Yesterday during Microsoft's Build Conference, the Redmond-based company took to the stage to announce that it is releasing its Roslyn .Net compiler platform to an open source development model. The project is now public on Codeplex, and can be forked, modified, or improved upon by anyone.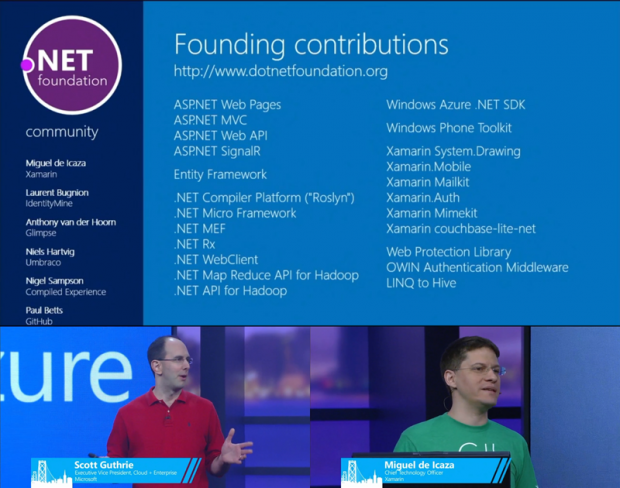 I know that most of you are asking "What is Roslyn," and that is a very good question for those who are not savvy on the development world. Roslyn is a set of APIs Microsoft created to help developers better interface .NET with their apps, websites, and other coding adventures. It is comprised of c#, VB.Net, and other compilers that are written in the languages themselves. This makes them available to traditional command-line interfaces.
Additionally, Microsoft has announced the new .NET Foundation that is designed to "foster open development, collaboration and community engagement on the .NET platform. The .NET Foundation includes popular open source .NET projects such as the .NET Compiler Platform ("Roslyn"), ASP.NET MVC, Xamarin's Mimekit and Mailkit, and many others."
Related Tags