Skydiver nearly gets hit by a meteor, survives to tell the tale
Imagine skydiving and seeing a meteorite fly right past you... yeah, you can go change your underwear now if you want.

Published Fri, Apr 4 2014 6:33 AM CDT
|
Updated Tue, Nov 3 2020 12:17 PM CST
Norwegian skydiver Anders Helstrup has escaped death from a meteor, as he was skydiving back in 2012. The mystery object nearly hit him, and at the time, he and his skydiving partners thought it was a rock, or something from the plane or his parachute.
But geologist Hans Amundsen, after examining the video (above), said: "It can't be anything else. The shape is typical of meteorites - a fresh fracture surface on one side, while the other side is rounded". Amundsen said that the meteor was most likely part of something much bigger, but it broke down as it broke into the Earth's atmosphere.
The skydiver told The Huffington Post: "I can guarantee you the story and footage is real, recorded just as it happened. I am aware that April 1 was 3 days ago, but this has nothing to do with that. The story is just as amazing to me as it is to most others that are trying to get their head around it. I have tried to convince myself [of] every other possible explanation, but I can't seem to make myself believe it's something [other] than a significantly large object".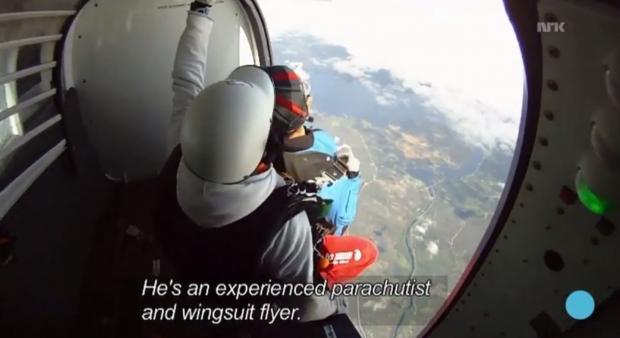 Related Tags