US Navy testing seafaring robotic firefighters for use on ships
The US Navy plans to test a robotic firefighter later this year, in an effort to quickly and safely extinguish fires and similar incidents onboard ships.
Published Wed, Apr 2 2014 3:18 PM CDT
|
Updated Tue, Nov 3 2020 12:17 PM CST
The U.S. Navy's Office of Naval Research (ONR) hopes its Shipboard Autonomous Firefighting Robot (SAFFiR) will exceed expectations, a program developed by Virginia Tech, University of Pennsylvania, and University of California and UCLA researchers, specifically to help assist with onboard emergencies.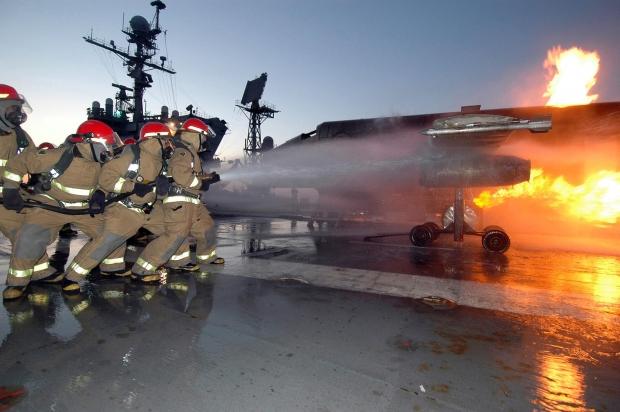 The robots have a vision system designed to help search for survivors, along with the ability to turn water valves, balance, locate and position fire hoses, and shoot water on fires.
"People can only stand relatively short periods of time directly fighting the fire because of the heat, the radiation, the smoke and the steam," said Thomas McKenna, ONR Warfighter Performance Department, in a statement. "A firefighter during a shipboard fire may only be able to be exposed for 15 minutes. The idea is to get around those human limitations."
The Navy will open up testing of the robots on the decommissioned USS Shadwell, a landing ship researchers have conducted damage control training on. It's uncertain when testing will begin, but is expected as early as August 2014, with two models scheduled for testing: a 5-foot-tall unit with an easier control mechanism, along with a 6-foot-tall robot with sophisticated robotic legs and locomotion capabilities.
Related Tags