Nerf Nuke is the final resort in Nerf wars
Nerf Nuke is a final resort when you absolutely, positively need to put out every eye in the room with one shot.
Published Wed, Apr 2 2014 10:09 AM CDT
|
Updated Tue, Nov 3 2020 12:17 PM CST
We have lot of Nerf wars at my house. My daughter has a Nerf bow and she will randomly jump out of closets and shoot me, typically right in the eye or the groin. After that, I have to get payback with my junky single shot Nerf gun. I need to escalate the Nerf arms race with the Nerf.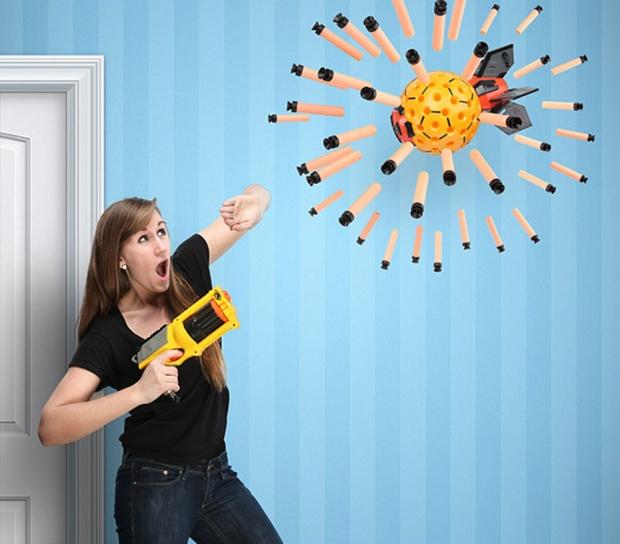 I could toss this thing into the room, run away and rest assured knowing I won. ThinkGeek says that the thing shoots 80 Nerf darts in every direction when it goes off. I would wager you could only find about 78 of them after it fires.
The Nerf Nuke can be thrown or launched with a special launcher. Right about now, you are probably thinking this doesn't look safe, or even very real. You would be right, it's one of those epic products that ThinkGeek trots our every April 1 to tease us. The cool thing about ThinkGeek is that it often turns its prank products into things you can actually buy. I would so buy this.
Related Tags