MinnowBoard Max developer board starts at $99 with Intel Atom power
MinnowBoard Max comes in two versions, both offering enough power for a slick HTPC or other project at an affordable price.
Published Tue, Apr 1 2014 1:47 PM CDT
|
Updated Tue, Nov 3 2020 12:17 PM CST
If you are the sort of geek that is into projects that require a CPU and board among other things, check this out. A new developer board has landed called the MinnowBoard Max and it is an update to the original MinnowBoard. That original product used an Intel Atom E640 CPU and sold for $199.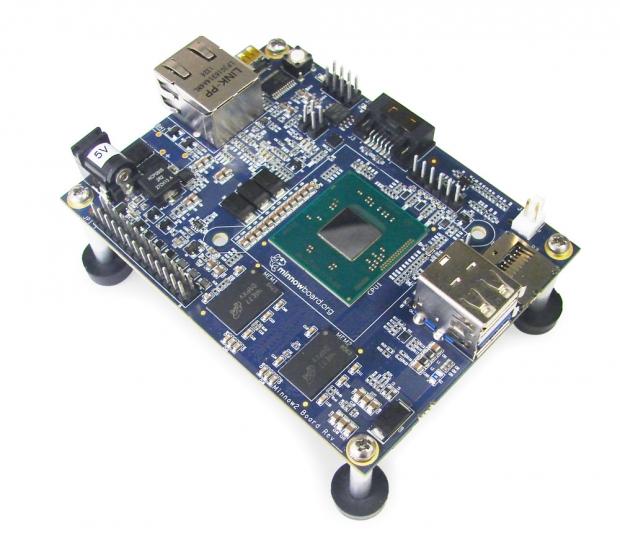 The new product offers better hardware and a cheaper price tag. The MinnowBoard Max comes in two versions with the base model selling for $99. For the money, you get a small developer board with a 1.46GHz Intel Atom E3815 CPU and 1GB of RAM.
If you need more performance, you can get an upgraded version with a 1.33GHz dual-core Atom E3825 with 2GB of RAM. That hopped up version sells for $129. The MinnowBoard max supports Android 4.4, Debian Linux, and other operating systems.
Both boards have HDMI, USB 3.0, USB 2.0, and Ethernet ports. They also both have 8MB of system memory for firmware and a microSD card slot for bulk storage. Developers looking to add their own peripherals also get GPIO pins.
Related Tags