There are a huge number of movie theaters around the country today. Many of them show 3D films and a few of them have large format IMAX screens. A new type of theater is heading to LA this summer called 4D and it uses something known as 4DX technology. Rather than showing a larger image or a 3D image on the screen, 4DX brings some new features to the real-world.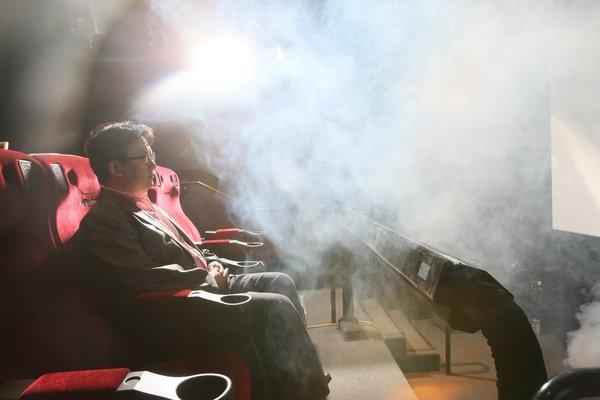 A 4DX-equipped theater has seats that move and vibrate along with the action on the screen. That's not all it offers, the theater can also reproduce rain, wind, strobe effects, and fog along with smells that go along with the movie. I would think that it would be very hard to pay attention to the film while it was raining in the theater or you were surrounded by fog.
The very first 4D Theater in the US will be installed in LA this summer. It will be at the Regal Cinemas LA Live Stadium 14 in downtown LA. The company behind the theater tech is from South Korea and is called CJ Group.
The company tried to bring the theater tech to the US a few years ago, but the deal fell through. There is no word right now, how much extra it will cost to watch a 4D film. There will be an up charge for the films.