Samsung Smart Bulb ditches Wi-Fi in favor of Bluetooth
Samsung Smart Bulb uses Bluetooth tocontroll colro and brightness with no Wi-Fi network needed.
Published Thu, Mar 27 2014 12:02 PM CDT
|
Updated Tue, Nov 3 2020 12:17 PM CST
There is no shortage of LED light bulbs on the market today. Some of them are nothing more than a replacement bulb for a normal incandescent that will last longer and use less power. Other LED bulbs have smart tech that allows you to control the brightness and sometimes the color using a Wi-Fi network.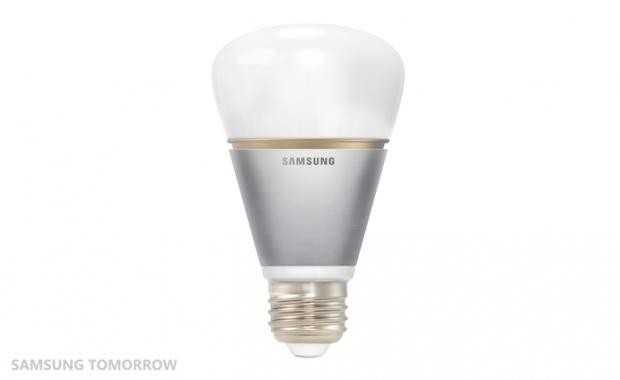 Samsung has announced a new LED bulb that is called the Smart Bulb. Rather than using Wi-Fi to control the brightness, the Smart bulb uses Bluetooth. Owners of the bulb can connect to it using an application on a tablet or smartphone and directly control the bulb.
The Smart Bulb has the ability to be dimmed down to 10% brightness and is CCT tunable from 2700K to 6500K. That means you can control the color of the white light it produces. It doesn't product colored light like some others on the market.
The cool part about using Bluetooth is that you don't need a Wi-Fi network in the home or office where they are installed. The smartphone app can control up to 64 Smart Bulbs. Pricing and availability are unannounced at this time.
Related Tags