Cryptolocker ransomware forces Vermont chamber of commerce to upgrade
The Cryptolocker ransomware caught another victim when a chamber of commerce in Vermont had to pay $5000 to upgrade PCs and other hardware.
Published Thu, Mar 27 2014 1:53 AM CDT
|
Updated Tue, Nov 3 2020 12:17 PM CST
The Bennington Area Chamber of Commerce recently suffered a major annoyance after needing to spend $5,000 to upgrade PCs, servers and HDDs that were crippled by the Cryptolocker ransomware.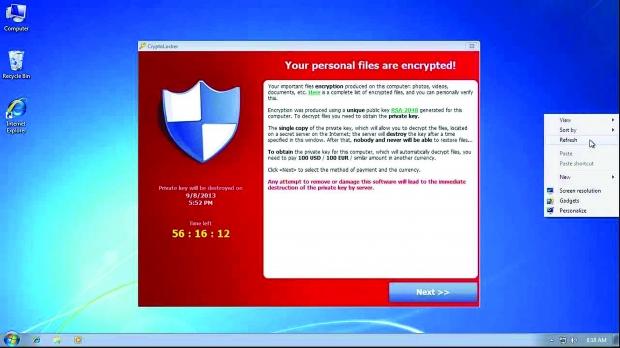 The chamber wanted to pay the ransom but suffered a power failure, losing the connection with the Cryptolocker cybercriminals.
"We had to replace our entire computer system because of it," said Joann Erenhouse, Bennington Area Chamber of Commerce director, in a statement to local media. "Right now we are just about up and running."
Similar to other forms of malware, users are the first line of defense, but tend to be too fast to read emails and open attachments from unknown sources.
Cryptolocker is an especially tricky piece of ransomware, with infected users typically forced to pay the ransom - or restore from what hopefully was a recent backup. Almost 40 percent of affected companies choose to pay the ransom, which is typically pay $500-$750 - or face having files permanently encrypted.
Related Tags