Dragon RC toy shoots flames and costs $60,000
Remote controlled flying dragon shoots flames and has a turbine engine.
Published Mon, Mar 24 2014 12:01 PM CDT
|
Updated Tue, Nov 3 2020 12:17 PM CST
If I was one of those people with more money than I knew what to do with, I would totally buy this remote controlled flying dragon. Not only can you control your own dragon, it shoots flames. Sadly, the flames won't shoot while it is flying.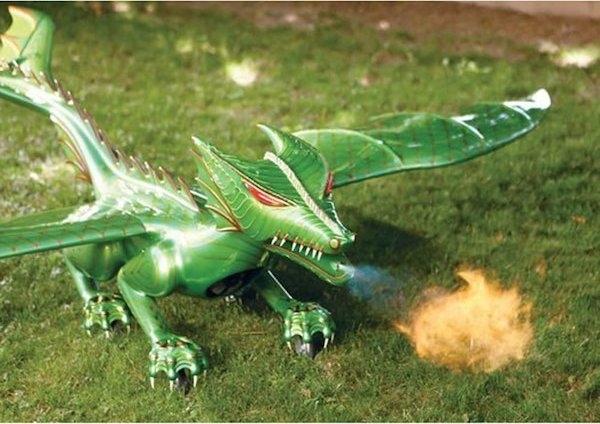 I think that would be cool, but certainly the wind from a flying dragon toy that can hit 70mph would push the flames back onto the dragon and burn it. The flames are for roasting squirrels and curious cats on the ground only.
The dragon shoots the flames using a small propane tank inside. I would think a propane tank, igniter, and a flying RC toy capable of 70mph is a disastrous combination. The dragon has an intake in his chest where air for the small turbine engine is pulled in.
You can actually buy this thing from Hammacher Schlemmer for $60,000. The dragon has red LED lights and is controlled using a 2.4GHz radio. The outside does use nomex to keep it from being burned by its own fire breath.

Related Tags