Galactic Strongholds expansion comes to Star Wars: The Old Republic
New Star Wars: TOR expansion adds strongholds and more to the game for players to enjoy.
Published Thu, Mar 20 2014 11:25 AM CDT
|
Updated Tue, Nov 3 2020 12:18 PM CST
Gamers that have spent some time with Star Wars: The Old Republic MMO will be glad to hear that a new free to play expansion is coming soon. This expansion brings a new social feature for the game that allows players to design their own strongholds.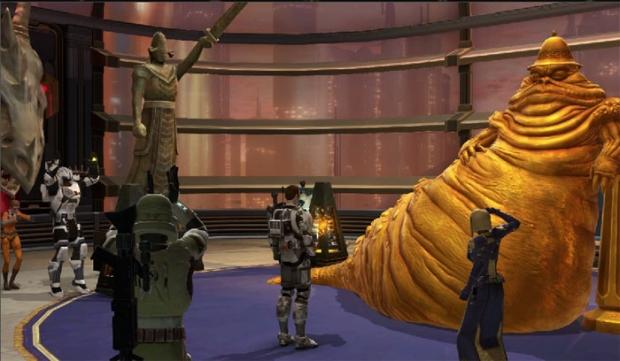 The stronghold is really just an apartment or dwelling for the player to invite their friends to for hangouts and chats. You can choose your own custom decorations and place them where you want in the stronghold.
As you fix up your stronghold, you will earn Prestige Score points and the chance to compete against other players in the Stronghold Directory. The update also brings with it Guild Flagships that can't participate in battles, but can be meeting places. Strongholds can be acquired in the game by earning credits or with Cartel Coins in the Cartel market.
The strongholds come with a set of starter decorations. Other decorations can be purchased or earned. They can also be obtained as loot drops during operations. The expansion pack will launching August 2014.
Related Tags