Teen launches comic book vending machine business
Teen launches slick vending machine based comic book business.
Published Thu, Mar 20 2014 10:20 AM CDT
|
Updated Tue, Nov 3 2020 12:18 PM CST
When I was 19 years old, about the only thing I thought hard about was landing a date with the hot blonde in my Anatomy class in college. I certainly wasn't thinking about starting a business. 19-year old Chris Romberger is thinking about a business and the teen has launched his own, and it's very cool.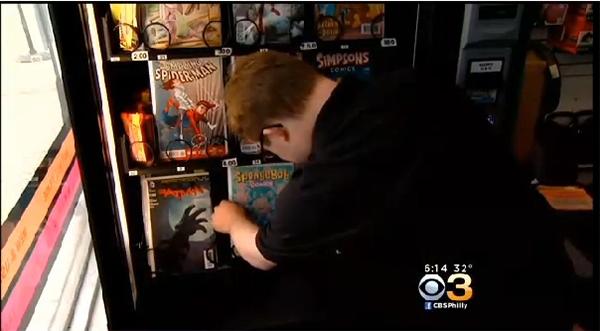 Romberger has Down Syndrome and autism. He worked with a job coach to figure out what he wanted to do with is life. His goals involved the comic books he loves. Since retail space is expensive to rent and maintain, the teen and his coach went with a vending machine.
Rather than filling the vending machine with snacks or gadgets, Romberger filled his with comic books. The machine has an assortment of single-issue comic books that you can buy. It appears that prices range from $2.00 to $4.00.
I don't know just how successful the vending machine business has been, but the teen has sold "several issues" in the first few weeks the business has been open. This sounds like a very cool idea for a relatively hands off business.
Related Tags