Samsung has rolled out a new digital camera called the Samsung NX Mini with 20.5MP resolution. The camera is billed as the world's slimmest and lightest interchangeable lens camera. The camera also has Wi-Fi and NFC tech inside. The thickness of the camera is 22.5mm and the body only weighs in at 158g.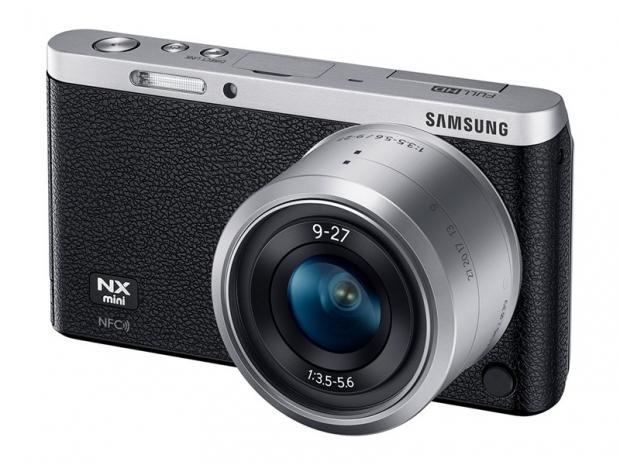 The camera is designed to let those that like to take selfies do so with better quality. The camera has a 3-inch flip up and touch display that flips 180-degrees allowing the user to frame themselves perfectly. The lens on the camera is 9mm wide and has a wide angle so you can get a group shot by holding the camera at arm's length.
Samsung made the camera able to shoot continuously at 6 fps and the camera has a 1/16000 second shutter speed to freeze fast action. The camera has a number of automatic and manual modes for photography and video.
With integrated Wi-Fi, the camera can be paired to a smartphone app. That allows the camera to share images with smartphones, be controlled by the phone, and the camera can be used as a baby monitor. In baby monitor mode when the camera detects sound the smartphone is activated. The NX mini camera will ship in early April for $449 with the 9mm NX-M lens or $549 with the 9-27mm lens and SEF-7A flash.