The gold-colored smartphone craze is something that still baffles me, and I am having a hard time understanding why anyone would want a gold-colored device. My personal queries aside, Vodafone announced today that it will the the exclusive dealer of the new gold-colored Samsung Galaxy S5 in the UK region.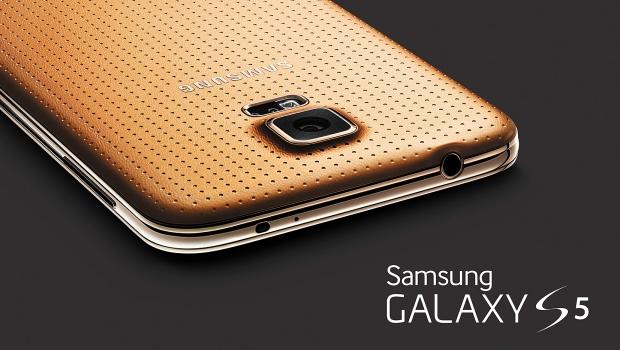 Samsung will release the Galaxy S5 in the UK on April 11th and with this new announcement, the only place to get a gold version in the UK is to visit a Vodafone store. Vodafone says that it will begin pre-orders for the yellowish-brown device starting next week on March 28th, but the company failed to disclose any price points for the 32GB and 64GB versions.
"It's a real tribute to the engineering prowess that we have within Samsung that our R&D guys have managed to increase the screen size in the Galaxy S5 to 5.1-inches without increasing the footprint. That's really important: when it's in your pocket or in your hand there's no increase in size, yet you've got a bigger screen to enjoy the range of services at your fingertips," said Samsung's James White. "And on that score, looking at the way that Samsung and Vodafone are working together is great," James adds. "The services that Vodafone offers, such as Spotify and Sky Sports Mobile TV, really leverage the 4G network and come to life on the Galaxy S5. In that respect, increasing the screen size has to be benefit-driven."