A little over 10 years ago, Microsoft released its revolutionary note-taking program, OneNote, and today the service is hitting a new mile stone. Today Microsoft announced that it has released the Mac version of OneNote and is offering it to all Mac users for free. OneNote for Mac features the same interface and functionality as its Windows counterpart, but the programs UI design is just a little different to better align with other Microsoft programs featured on Mac.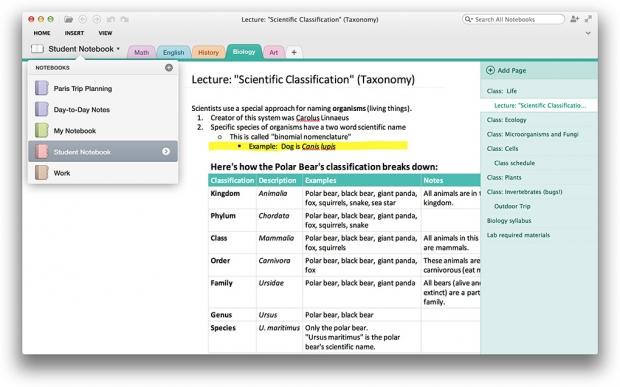 Microsoft has also released the Windows, Web, Android, iOS, and Windows Phone versions of the application for free as well in hopes of becoming the number one note taking app in the world. There will be a premium version that offers integration with SharePoint and Outlook though, but all of the software's core features are free. Additionally, Microsoft has released a new cloud API that will enable developers to integrate OneNote into their apps easily.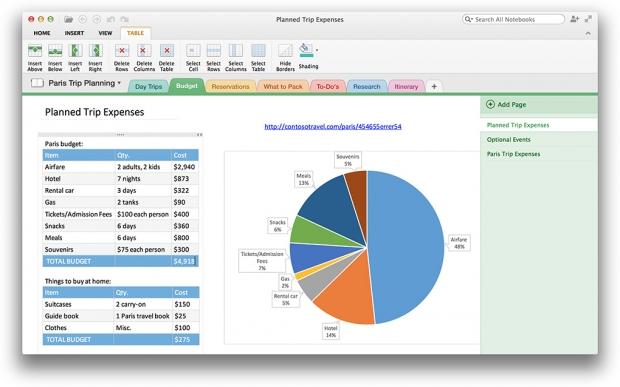 Microsoft has already put this new API to use and created a feature called OneNote Clipper, a feature that is similar to Evernote's clipper that lets users save webpages to OneNote from all major browsers. Perhaps the biggest new feature is the integration of Microsoft's new Office Lens for Windows Phone app that lets users take snapshots of notes on whiteboards and optimizes them for viewing. OneNote can now recognize the text in the photo and create entries from the image.