AMD rumored to call its dual R9 290X GPU the Radeon R9 295X2
What do you think of the latest rumored name for AMD's upcoming dual Hawaii GPU? The Radeon R9 295X2.

Published Mon, Mar 17 2014 6:29 AM CDT
|
Updated Tue, Nov 3 2020 12:18 PM CST
We're hearing more and more about AMD's upcoming dual Hawaii-based GPU, but right now there's no name for it. Dutch tech site BouweenPC.nl is reporting that AMD might call it the "Radeon R9 295X2."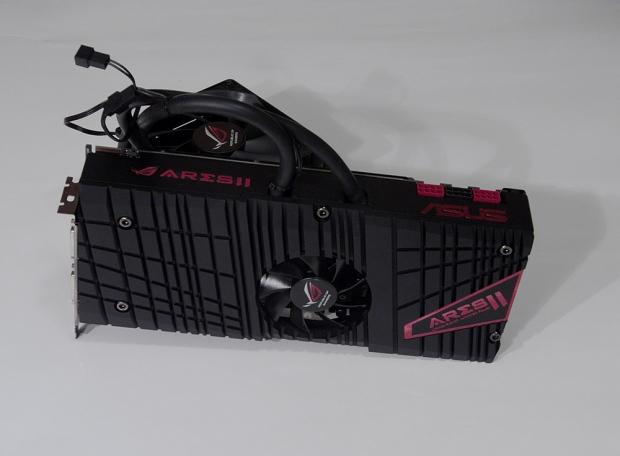 The report states that the core clocks on the R9 295X2 would be under 1GHz, and that the company is working on a hybrid air+water cooling solution for the card. The cooler will reportedly feature heat sinks with airflow to the RAM, VRM and other hot components, while two liquid cooling blocks would take the head away from the GPUs.
If this is the case, the Radeon R9 295X2, or whatever AMD call it, would not be a simple installation. I'm hoping this report isn't true, and that whatever AMD releases, it is a simple plug-and-play card. The image above is of the ASUS ARES II GPU, which has a similar cooling setup for comparison.
Related Tags